Mark Miller
Vice-President, OEM & Quality, Boyd Group/Gerber Collision & Glass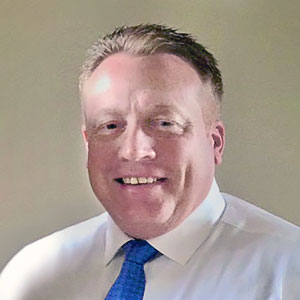 Mark Miller is currently the Vice President for OEM and Quality at the Boyd Group supporting U.S. operations of Gerber Collision and Glass and also operations in Canada with Boyd Automotive and Assured Automotive. He was appointed to this position on March 1, 2021. In this capacity, Mark oversees functions related to OEM certification programs, dealer service centres, technical training, scanning & calibration solutions, procurement, quality control, as well as environmental, health, and safety (EHS).
Prior to joining the Boyd Group, Miller spent 31 years at General Motors in various senior leadership roles that most recently included inventory management and supply chain, advance serviceability of design, service parts engineering, service information, battery electric/hybrid vehicle serviceability, and powertrain remanufacturing for General Motors global propulsion systems. He also was the General Director for the Retail Dealer channel and had responsibility for maintenance and repair part sales, service lane strategies, business development centres, and dealer service promotions.
From 2014 to 2018, he led GM's Global Dealer Service and Warranty Operations. This included responsibility for GM's global warranty system, warranty administration, warranty policy, warranty parts centre, and warranty data analytics. Miller also had overall responsibility for technician training, training centre operations, field service engineering, dealer equipment, special tools, labour time guides, aftersales data licensing (service and parts documentation), and service operational strategy.
Miller served as resident Senior Manager – Service, Accessories, and Parts with PATAC in Shanghai, China from 2003 to 2007 where he was responsible for overall development of service, diagnostic, collision repair, and part engineering deliverables and solutions. Additionally, Miller' background includes extensive field experience with operational roles as the Cadillac Manager of Aftersales, Northeast Region Fixed Operations Zone Manager, Program Readiness Manager, Service Engineering Team Leader, and various assignments as a Field Service Engineer.
Miller is a past Chairman of the Board of Directors for the Automotive Service Excellence (ASE) Education Foundation which is tasked with vocational school accreditation and school to career transitions. Mark also is a former board member for the ASE Board of Directors.
Miller started his career in the automotive industry with General Motors in 1990 as a Test and Validation Engineer with the Chevrolet-Pontiac-Canada Group. An Ohio native, Miller has a Bachelor's of Science in Engineering from the University of Michigan in Ann Arbor, Michigan and a Master's of Science in Engineering & Technology Management from Rensselaer Polytechnic in Troy, New York.