IBISTV Global Summit 2021: leadership at the ready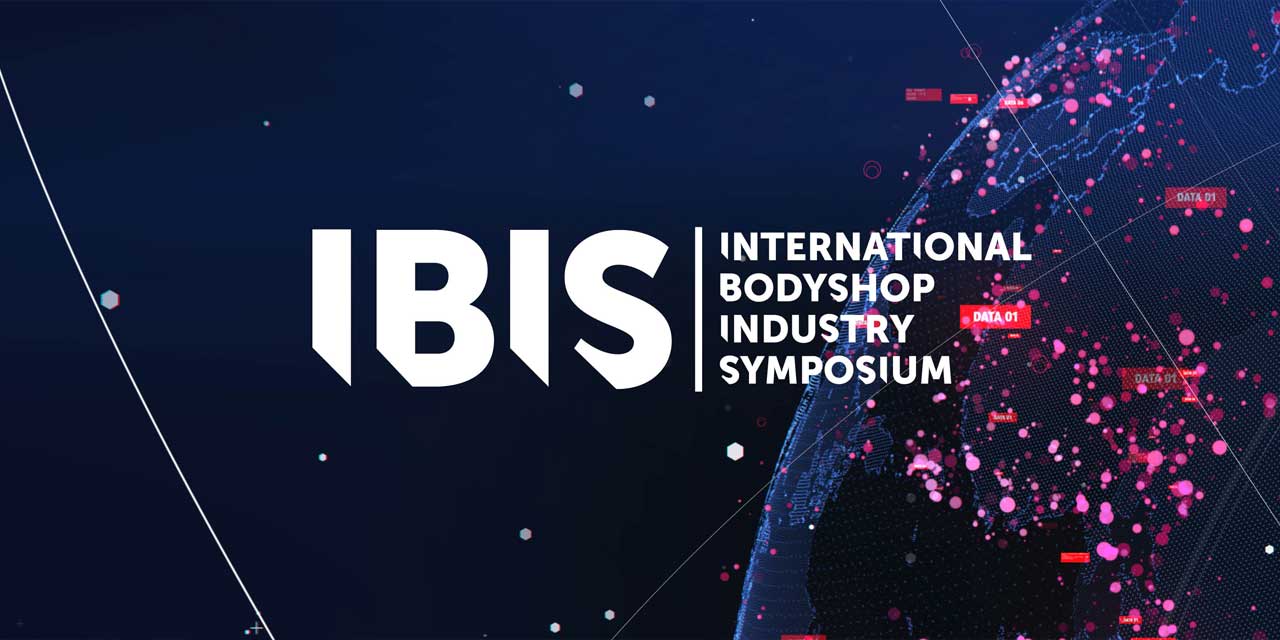 June 29, 2021
Posted by:

Simon Wait

Category:

IBIS News
The IBISTV Global Summit 2021 drew a record virtual audience on 24 June when it highlighted and debated some of the most pressing issues currently affecting the international collision repair industry.
The ground-breaking hybrid television magazine programme delivered on its promise to ask the tough questions about leadership, recovery, skills and sustainability, while combining expert presenters from around the globe with live moderators and panellists in a digital studio.
Themed "Ready. Steady. Grow", the summit opened with an exclusive announcement from General Motors about its new programme to address the increasing sophistication of vehicle technology and how this impacts repairs.
Jennifer Goforth, director global aftersales mechanical engineering for GM, said: "Our vehicles have added so much technology and complexity that we asked ourselves whether we are doing everything we can to ensure procedures and processes are being followed correctly."
John Eck, GM collision manager – wholesale dealer channel, added: "GM is taking a more direct approach with regards to vehicle inspections that need to be done during the repair process to help repairers know what to look for and give them all the information they need to restore our vehicles to their NCAP rating.
"We have been working with several US repair organisations to get their feedback and that's been going great. So we looked at how to roll it out on the network and we have made it available to download from our website at no cost. And IBISTV today is a great platform for GM to inform the rest of the world about this new integrated approach to communication."
This was followed by a detailed automotive aftermarket overview from Quentin Le Hetet, general manager at GiPA UK, who explained how Covid has changed customer habits and slashed repair volumes in every market apart from China.
"What will disrupt repairs in the future – apart from ADAS, electrification and insurers trying to decrease their costs – will be green parts, changes in vehicle ownership and connected workshops which will order and receive parts automatically," Le Hetet said.
Next up was the highly anticipated panel discussion on the skills gap, moderated by host Sean Fletcher and IBIS CEO Jason Moseley, who said the industry is still trying to unpick decades of PR neglect as terms such as "panel beater" and "smash repairer" help to maintain unflattering industry stereotypes.
On the skills panel, IBIS moderator Robert Snook from MG Cannon was joined by Vizion Academy manager and founder of School of Thought, Dave Reece; general manager field operations for CSN Collision Centres, Shannon Tardiff; GM manager technician environment and service technical college, Eric Kenar; head of repair sector services at Thatcham Research, Dean Lander; and VP assured performance network for Skills Canada, Leanne Jefferies.
"We must be visible to youngsters when they're making decisions about their future careers," said Snook. "If we apply 48-year-old job recruitment methods we'll get 48-year-old recruits. We must speak the language of younger people."
Tardiff agreed: "Our industry is at the forefront of technology and we need to reach out to young people to let them know that there is opportunity for them to work with this amazing technology. And don't forget, there are some brilliantly minded people repairing cars today."
What followed next were two fascinating presentations on claims – the first on disruptive technologies in the claims industry by Raj Pofale, founder and CEO of Claim Genius; the second by SCG Management Consultants president Sean Carey, who asked, "Will AI and virtual claims build a bridge or widen the chasm?"
One of the highlights of the IBISTV Global Summit programme was a live panel discussion on sustainability, repairability and carbon neutrality, when Snook and Moseley were joined by Mario Dimovski, CEO of Plastfix; Dominic Napier, director of Carbon Neutral Repair; and Tooraj Arvajeh, founder and CEO of Perl Street.
As the panellists discussed tackling the immense challenge of developing a global collision repair industry that was sustainable, Moseley said IBIS Worldwide would be ideally positioned to bring the various stakeholders together.
"It's clear we need everybody in the repair supply chain to get together, to collaborate, and IBIS is the perfect platform for that," he said. "I've made a personal note to engage with the different stakeholders after this and get something moving."
The sustainability question led neatly into a presentation asking, "Is electrification moving too fast or are we moving too slow?" by Arnaud Agostini, VP international sales at Solera, before the conference wrapped up with a fascinating panel discussion entitled "Post-pandemic presenteeism – the emerging phenomenon of rebuilding the team".
Moderator Moseley was joined by subject experts Mike Monaghan from Auto-Motivate, Rachel Clift from Ben, and Claudia Morgillo from Doublesee Enterprises to explore mental well-being among leaders and their teams and ask if it's such a priority, are those leaders really doing enough?
The IBISTV Global Summit hit a new record this year with 661 delegates signed up to attend and it was hailed a huge success by speakers, panellists and delegates alike.
"On behalf of General Motors, I want to thank you for once again extending the opportunity to engage in the summit today," said GM presenter John Eck. "I was able to attend and listen in on much of the day and am so glad I did. Great discussion on the technician shortage issue and … I very much appreciated the candid dialogue on the mental health topic. Truly, a must watch again."