Flavio Battilana
Chief Strategy Officer, Canada CSN Collision Centres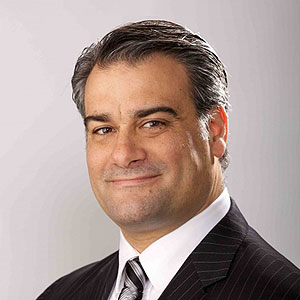 Flavio joined the collision repair industry in 1993 when he acquired the Ontario Truck Division repair facility. The facility specialized in collision repair for heavy equipment and the refurbishment of larger scale vehicles such as fire trucks and transit vehicles. After selling the business in 1999, Flavio entered the corporate world of collision repair working as the director of insurance and then director of operations for a national collision franchisor.
In 2008, Flavio joined CSN Collision Centres (CSN) as the chief operating officer – Canada.  CSN has grown to become a leader in collision repair in Canada and the network has grown to include over 240 collision centres across North America.
Flavio oversees the strategic direction of the company and as well as Canadian operations. Flavio's focus has always been on making sure that vehicle repairs are done safely while ensuring the highest standard of customer service is provided to each and every CSN stakeholder.
Flavio is a strong advocate for the collision repair industry and currently sits on the AIA collision council and is a member of the CCIF steering committee.