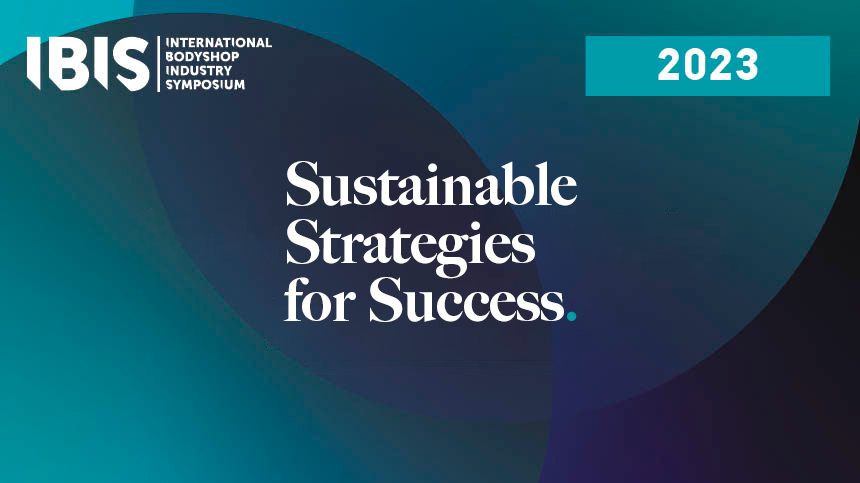 "Sustainable Strategies for Success" will be the new theme for our 2023 calendar of automotive collision repair industry events.
Traditionally, each IBIS event is branded with a theme that captures the existing market status quo and reflects the brand's mission and promise to the industry. Examples of recent themes include "Embracing Transformation", "Passion for Progress", "Surviving to Thriving", and "Strength Through Collaboration".
IBIS successfully completed six simulcasts and five in-person conferences under its 2021-22 theme "Ready. Steady. Grow", which continued through and beyond the pandemic era. Amid the most disruptive changes in our economic, political and social landscape in decades, IBIS embraced innovation to bring together communities of interest safely and efficiently through its IBISConnect simulcasts. The "Ready. Steady. Grow" theme came to a conclusion at the IBIS Bahrain National Forum on 23 November.
Under the new "Sustainable Strategies for Success" theme, the IBIS 2023 conferences will continue to seek answers to key questions about the present and future of the automotive collision repair industry, placing special emphasis on approaches that can secure sustainable solutions to challenges encountered along the way. An ardent champion of safety, skills and standards in all sectors and markets, IBIS pledges with its new theme to further reinforce these three pillars with an increased focus on sustainability, talent acquisition, diversity, and profitability.
Commenting on the newly announced 2023 theme, our CEO Jason Moseley said: "2022 was a heart-warming experience for the IBIS team. To see our industry partners, friends and colleagues rally around our reinstated physical global programme was immense. To also celebrate more than 20 years of IBIS finally was quite emotional. For 2023, we are changing up a gear again and our new theme focuses on the sustainability of our industry in talent, economic outcomes, supply chains and further building the very best global relationships – this is at the core of IBIS. I can't wait to get up and running as a worldwide IBIS family in the next year."
For more information about all upcoming IBIS events, including future news about other dates yet to be added to the 2023 calendar, please visit our website again or subscribe to our LinkedIn and Twitter feeds (@IBISworldwide).