Jim Keller
President & COO, 1Collision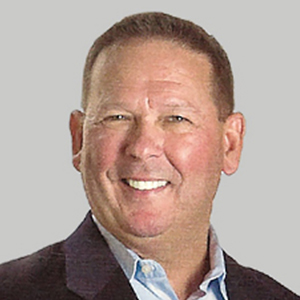 Jim began his collision repair career in high school as a prepper and painter. At 19, Jim managed a new car dealer shop, and in 1981 at 21, opened his very first shop. In 1985, at age 25, he opened a second location. Jim traveled the US as a presenter in the 3M Arms Management Workshop series, and in the late 80s and early 90s, and served on ICAR National and State committees, as ASA of Wisconsin President, CIC Committee Chair, and was elected to the ASA National Board of Directors, which he was elected chairman.
Jim was also involved in the early days with CARSTAR, owning multiple franchises, and eventually merged his locations in to become one of the first three US consolidators, as partner and executive in 27 locations. Since then, Jim has served in the capacity of 1Collision President, which merged with CSN in Canada in July 2020. Jim is also currently Co-Chair of the CIC Industry Relations Committee.
Jim is an inductee into the Collision Industry Hall of Eagles, has been a featured speaker at many Industry events, authored many magazine articles, is an Accredited Automotive Manager (AAM) and holds a degree in Business and Marketing.