John Helterbrand
National Program Director, Collision Engineering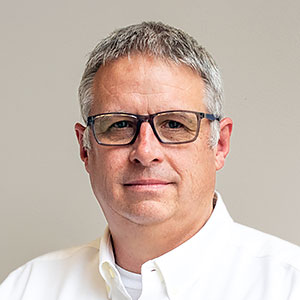 John joined Ranken Technical College in 2003, after 20 years in the industry, as a full-time instructor specialising in structural damage repair and welding. In 2010, John was promoted to Ranken's Collision Repair Department Chair. With John's leadership, the department moved in a new direction by encouraging students and employers to collaborate through an internship training model and graduate top technicians.  John launched the Professional Collision Technician program, at Ranken in 2018. 
It was through this program that the workforce development model, that later became Collision Engineering, came about.  The Enterprise Holdings Foundation took notice of Johns' model at Ranken in 2019, as a potential solution to the industry's talent crisis. A grant from Enterprise that same year allowed Ranken to introduce Johns' model on a national scale. John is currently serving as the National Program Director for this national model, Collision Engineering.  
John's national workforce development program aims to address the skills shortage, revolutionise how future technicians are trained, and alter industry perceptions. Currently, there are four colleges across the country participating in collision engineering programs, and several more are expected to join in the near future.