Ronald Reichen
Owner, Precision Body & Paint Inc.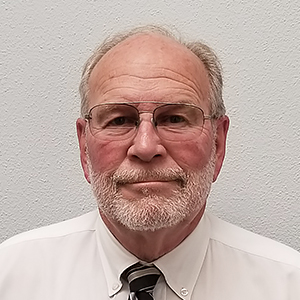 Ronald entered the Collision Repair industry in 1971 as a Combination Technician. His extensive previous experience was in Aircraft construction where he specialised in metallurgy technology.
In 1975, he founded Precision Body & Paint, Inc. Since Precision's inception, the basis of his corporate philosophy stems from a personal commitment and desire to be an industry leader in the Collision Repair industry. Ron's philosophy incorporates a complete and balanced approach encompassing critical elements of Management; Technology; Marketing; Customer Service; O. E. Certifications; State and Federal legislation and the ever-changing Market challenges within the Insurance industry.
In 1979, 1991 and once again in 2008, Precision Body and Paint's business model was put to the test. Their belief was that despite the economic down-turn an unchanging commitment would be beneficial when the economy finally rebounded. As a result, Precision opened its one of a kind Aluminum Clean room.
Currently, Precision Body & Paint has grown to a 57,000 sq. foot, 3 building facility in Beaverton with 58 employees and continues to grow using unconventional marketing approaches. In 2013, Precision Body & Paint refined its business model by exclusively becoming an O.E Factory Certified Collision Repair Facility representing 30+ (and counting) Major Manufactures including: Maserati; Audi; Porsche; Volkswagen; Volvo; all GM, Chrysler and Honda products; Mercedes Benz; Sprinter; and the 2015 aluminium Ford F-150. Precision's second location, nearing its 8th anniversary, proudly serves Bend and Central Oregon. Precision also added a third location in Gresham in 2016 that serves the east side of the Portland metropolitan area. In mid-2019, Precision added Reichen Restorations specialising in Corvettes. Then, in 2021, expanding with a 17,000 sq. ft. full-service light and medium duty commercial collision centre complete with calibration and ADAS abilities.
Ron brings 50 years of industry experience, independent thought and the sincere desire to make a difference in the Collision Repair industry.