Iranian auto market set for growth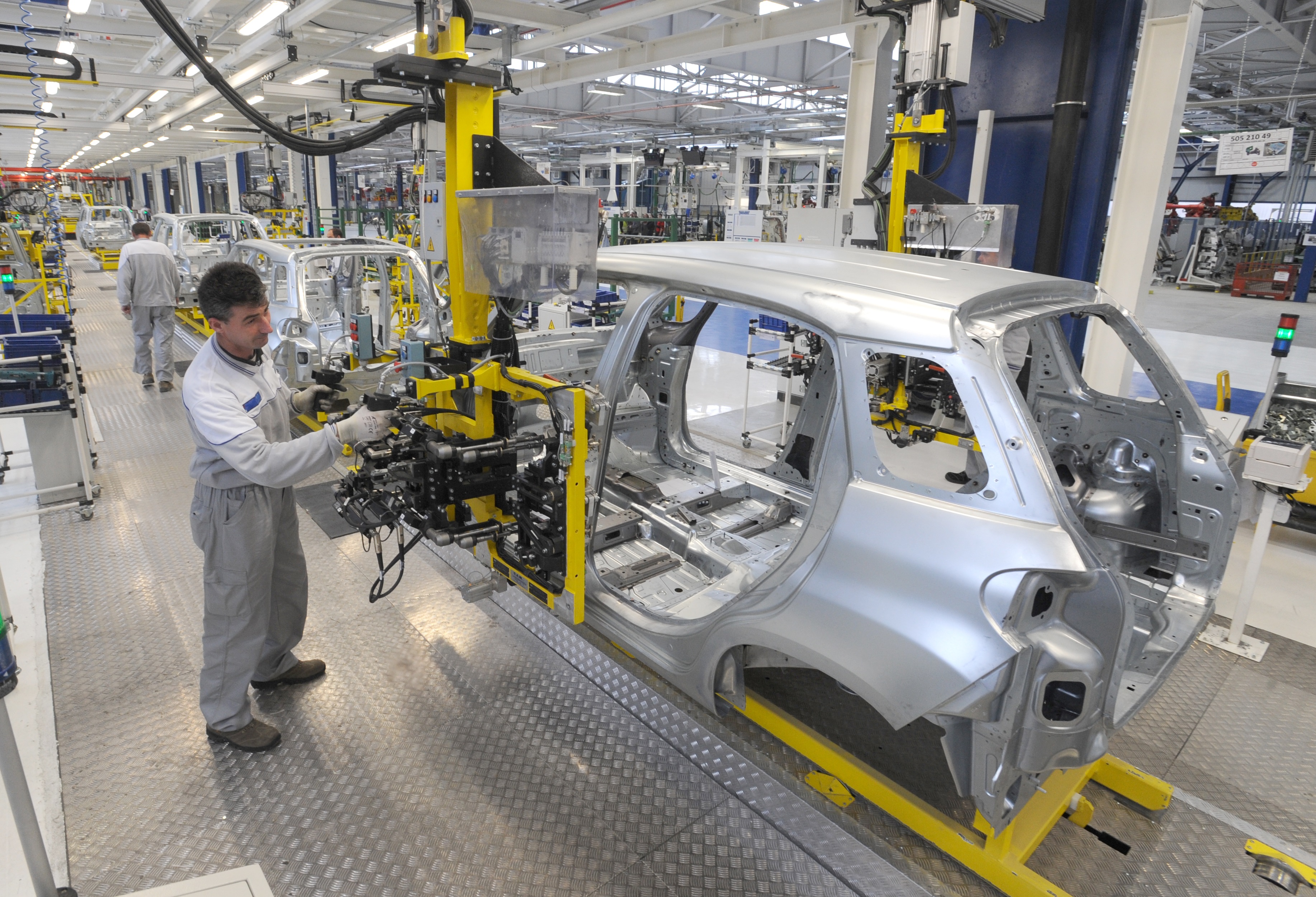 July 16, 2015
Posted by:

Simon Wait

Category:

Industry News
Iranian auto market set for growth
A draft agreement limiting Iran's nuclear activities looks set to benefit the country's automotive industry.
A draft agreement was reached on Tuesday (14 July) between Iran and the P5+1 countries – China, France, Russia, the United Kingdom, and the United States, plus Germany – which is expected to see the former reduce its nuclear activities in return for the gradual ending of economic sanctions. The deal – if approved – looks set to have a positive impact on the future of the Iranian automotive industry.
On the sales front, IHS Automotive will revise up its expectations for the Iranian market. Having previously estimated that light-vehicle sales in the country would grow by around 12.5% year on year (y/y) to 1.3 million units during 2015, we now anticipate that there will be a surge in 'unofficial' imports into the country.
Among the beneficiaries of this are likely to be Chinese automakers, which already have a strong network of importers in Iran set up prior to the embargo being brought into force. Other Asian manufacturers such as Hyundai, Kia, and Toyota also look set to benefit given their strong position in neighbouring Gulf States, while premium OEMs may also see a lift because of this.
However, official imports may take longer to take off as automakers wait for the 'adoption and implementation phase' of the agreement, which is expected to take a minimum of 90 days, before they reinvest in their local dealer networks. Because of the relatively low ratio of imports in the market, IHS Automotive preliminary forecast shows only an additional two or three percentage points of growth for 2015, so up to 15.5% y/y.
A more significant impact is expected from mid-2016 or from 2017. IHS Automotive forecasts that the deal could add an additional six to eight percentage points to our previous growth forecasts for these years, resulting in an average 10% y/y growth rate until the end of 2017.
However, this is a cautious baseline as several elements could affect the situation on the market. These include the unstable political situations in Syria, Iraq, and Yemen, which could frighten off some investors. We also take into account the current economic situation in Iran, where there is a 12% official unemployment rate, a weak Iranian rial, and inflation of 14.5%. It should also be noted that gasoline (petrol) price inflation has resulted in a reduction in vehicle demand.
The Iranian government may also limit imports of vehicles to give domestic OEMs time to respond to renewed demand. Indeed, the government has already put in place several laws that avoid large-scale imports of vehicles. For example, a model requires authorisation before being imported; import duties total 90% of the initial final price of a vehicle; and imports of premium and powerful models are banned. As a consequence, vehicle sales will be dependent on future local production volumes.
On the production front, we have also improved our outlook for the market as sanctions should be lifted progressively after the finalisation and implementation phases of the agreement, despite the industry having already benefited from gains under the temporary sanction relief periods as negotiations took place. Under the deal agreed, there should be a complete lifting of sanctions against the Iranian automotive industry during a nine-month period, with most sanctions expected to be lifted by mid-2016, although some will remain in place until December 2016.
IHS Automotive expects that production in the country will grow at a moderate pace during 2015 of between 18% y/y and 20% y/y. However, we could see a dip in 2016 as the situation remains mixed. Indeed, we remain highly cautious since production could even decrease if Iran feels the pinch from the global economic situation as well as the impact of further instability in the Middle East region, a weak Iranian currency, and higher inflation rates. Iranian production will also be unable to grow extensively if the sanctions on the banking system and insurance are not lifted, while there is also a lack of new models to replace ageing best-sellers.
Iranian automakers will also need some input from overseas automakers and component suppliers to meet technology expectations. Although foreign OEMs have been reluctant to move forward with discussions during the relief period, the lifting of sanctions should pave the way during the end of 2015 and into 2016 for rapid expansion, with PSA Peugeot-Citroën having already confirmed 'advanced talks' with Iran Khodro as it seeks a return to the market.
IHS Automotive perspective
Looking to the longer term, we currently estimate that sales in the Iranian light-vehicle market will average around 1.7 million units per year. However, we do not expect that the impressive double-digit percentage sales gains seen in 2009 and 2010 will be repeated. Indeed, during these years consumers were helped by fuel costs subsidised by the Iranian government, which saw gasoline priced at USD0.10/litre. In addition, the prices of cars in this market will increase as a result of the fitment of new safety and electronic features. There may also be some suppression of growth in the market by the Iranian government's efforts to reduce pollution in large cities.
Nevertheless, there are some opportunities for growth due to a relatively young population and the potential for renewing the ageing vehicle parc. Consumption will also be helped by an expected increase in GDP up until at least 2018. We also expect that Iranian automakers will continue to lead the market over the next few years, although Renault looks set to close the gap with PSA.
As for production, we anticipate that after a weakening of output levels in 2016, production will follow growth in the marketplace, with output hitting 1.36 million units in 2017 under our baseline scenario. With this in mind, we also see the country remaining the Middle East's most important producer in the automotive sector, although it will mainly be there to fulfil local demand and that of its neighbours or economic partners as it hits production levels of 1.47 million units by 2020, as we retain a cautious stance.