Consolidation is inevitable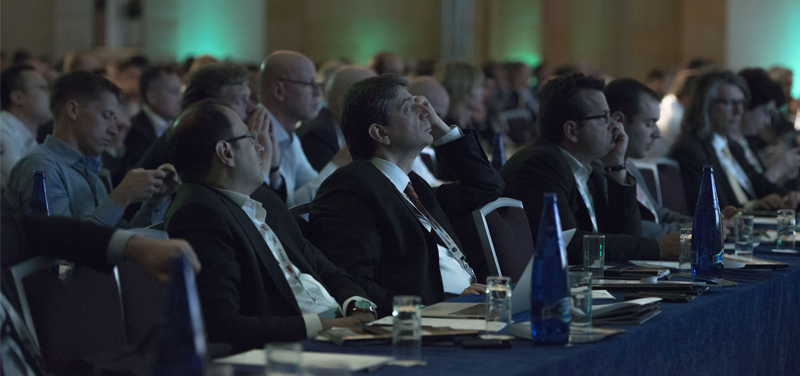 June 13, 2017
Posted by:

Simon Wait

Category:

IBIS News
Consolidation was the theme of compelling panel session on the first day of IBIS 2017, taking place at Melia Castilla, Madrid from 12-14 June.
Steve Grimshaw, CEO, Caliber Collision Center, Steve Leal, president and CEO of Fix Auto World, and Ayhan Dayoglu, CEO of Auto King, joined IBIS director Jason Moseley on stage to look at how consolidation is becoming an ever-growing trend within the crash repair industry – and how to make it work for you.
All three companies have enjoyed incredible growth in the last decade and more. Under Steve Leal, Fix Auto World has ballooned to 467 sites and its growth strategy is not slowing down. Meanwhile, Auto King, supported by private equity, has grown from a relatively small base in Turkey to servicing 150,000 cars in the country last year with a workforce of more than 1,500 people, while Caliber has accelerated from 68 locations in 2009 to 503 shops, with a revenue of more than US$2bn.
Maintaining the company culture amidst such growth is the first challenge.
Steve Grimshaw said that Caliber invests upwards of US10m annually to training its workforce to ensure the culture remains in place despite such rapid growth, with a range of different programmes in place to suit each part of the workforce.
'It's all about the people,' he said. 'We're h2h – human to human. We're in the human business.'
Steve Leal agreed with that emphasis on training. He said that Fix Auto follows a similar strategy, with training for all new Fix Auto franchisees – that includes all members of the business, both customer-facing and technical.
Meanwhile, Ayhan said that alongside technical training, it has set up an academy to ensure quality and culture is met.
'There are more than 20,000 bodyshops in Turkey,' he said. 'All our sites want to stand out from their competitors and if you don't train your people correctly there will be no difference between them and the other workshops in the country.'
All three panellists also agreed that forging and maintaining strong partnerships within the industry is integral to success when dealing in such large numbers. Serving all vehicle manufacturer brands, they said it was important too to ensure that these partnerships covered all bases and provided the capabilities to carry out all manner of repairs to all types of models.
But if these giant groups can meet all customer requirements, what is the future for independent bodyshops?
Steve Grimshaw said that properly training and tooled independents are not 'going anywhere soon' but did add that Caliber on average spends upwards of US$100,000 on equipment in each of its newly acquired sites to get it up to standard – and that that figure is less than half its overall investment in the new company over a five-year period.
Ayhan added that economy of scale was also a strong argument against independents, explaining that buying in bulk across the group is more cost-effective and beyond the competitive reach of independents.
Steve Leal added, 'Consolidation is inevitable. We'll get to a point where five companies will do 80% of the work. Every country will be at different stages and you'll always have niche players, players focussed on specific brands or areas, but as a general bodyshop, it's not going to be a very profitable business.'
Going forward, all three businesses have expansion at the heart of their strategies, although the way they're going about it is slightly different.
Caliber says it wants to be the 'category killer'. 'That means competing at a level that makes it very difficult for others to compete against you,' said Steve.
Fix Auto World and Auto King meanwhile, are focused on increasing their service portfolio. Steve Leal said Fix Auto World wants to evolve into a single solution for collision, mechanical and glass and is 'actively looking to acquire more companies in each of these brand lines,' while Auto King wants to reach the customer at an earlier stage in the process.
However, all three were unanimous is identifying the single biggest challenge in the next five years – skills, or more specifically, a lack of skills.
Steve Grimshaw said, 'Talent is the single biggest challenge. It's going to be everyone's largest investment, creating your own bench. The trained people to support this industry do not exist.'
Steve Leal added that a lack of skills was evident in every single country it operates in, while Ayhan said that without the qualified technicians existing in the industry, its focus was in creating them itself.
IBIS 2017 wouldn't be possible without the continued support of headline partners 3M, AkzoNobel, Audatex, Enterprise Rent-A-Car and Fix Auto World.