Five stars for fifth IBIS ME


February 27, 2018
Posted by:

Alan Feldberg

Category:

IBIS News
The dust has settled on the fifth IBIS ME, which took place at the Le Meridien Dubai Hotel and Conference Centre last week.
The event provided a platform for industry leaders from across the region to meet, gain valuable insights, and share learnings that they could implement within their own businesses. Only by raising the standards of the individual stakeholders within the sector can IBIS achieve its aim of improving safety, standards and skills across the wider industry.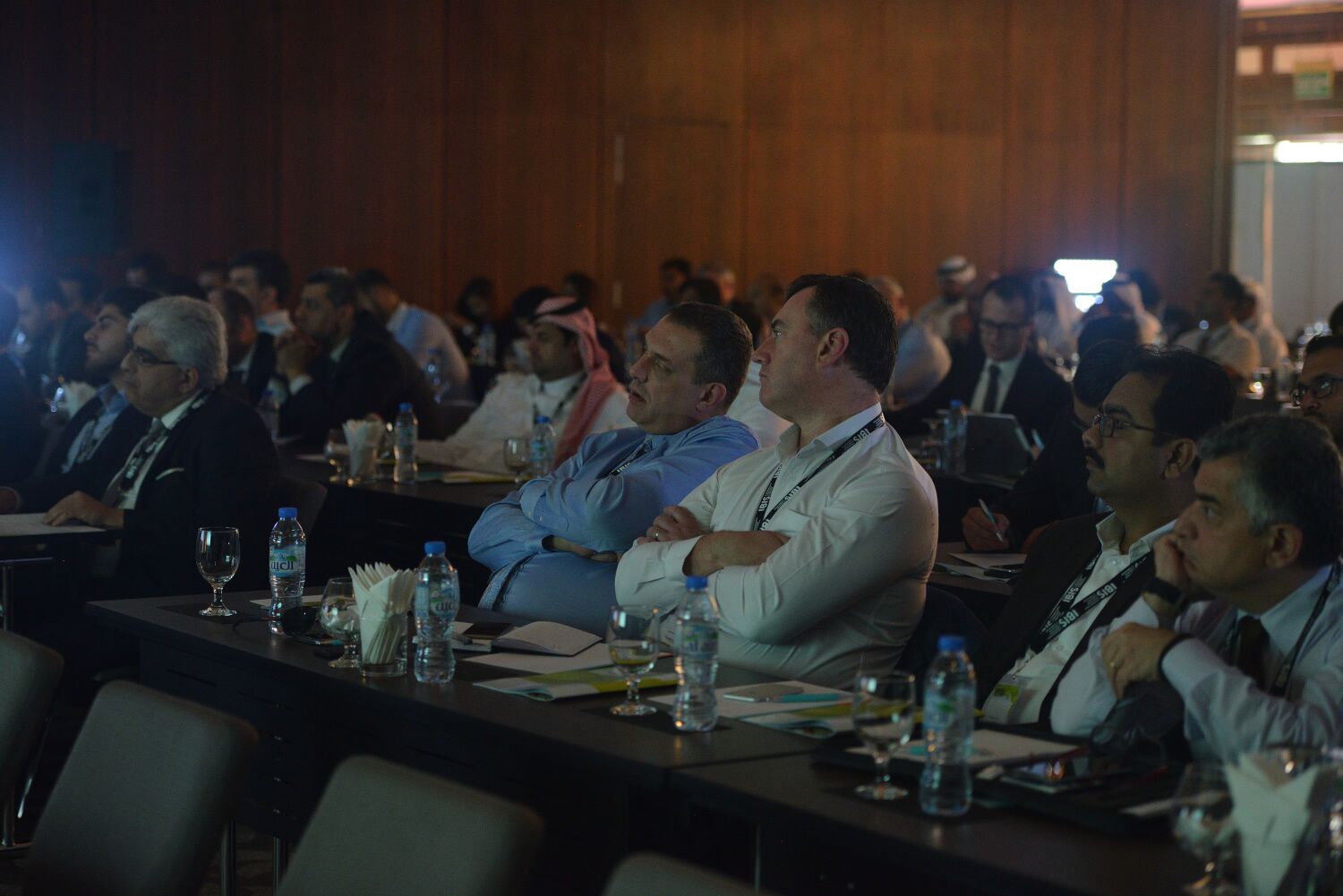 Supported by lead partners AkzoNobel and Audatex, and partners 3M AutoMillennium Group, Spanesi and Symach, IBIS ME 2018's theme was 'A shared vision; developing partnerships through collaboration.'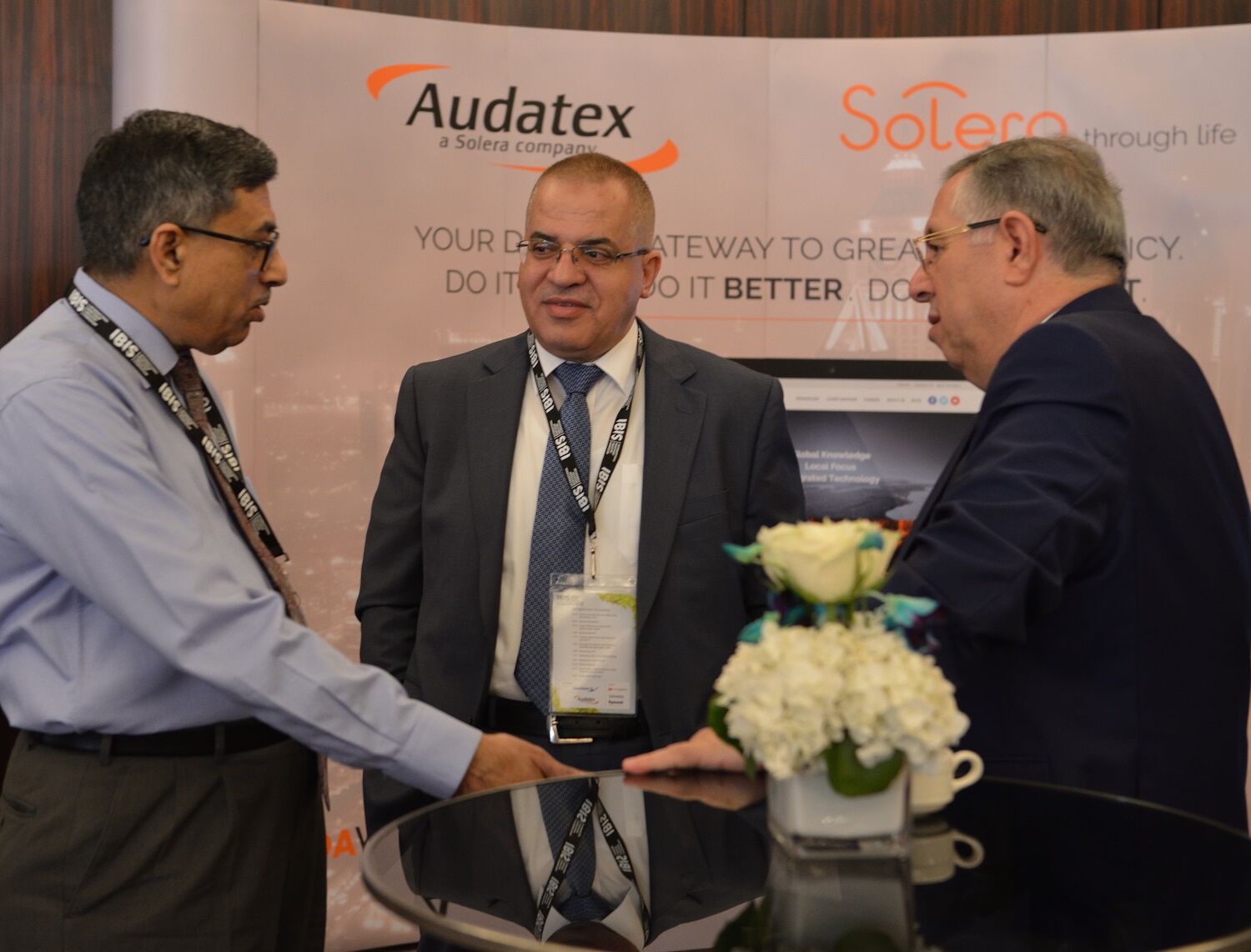 More than 140 delegates attended, representing manufacturers, insurers, suppliers and bodyshops, with presentations and panel debates touching on everything from driver behaviour, urbanisation, technology within claims, and the requirements of leading a business through such a fast-changing environment.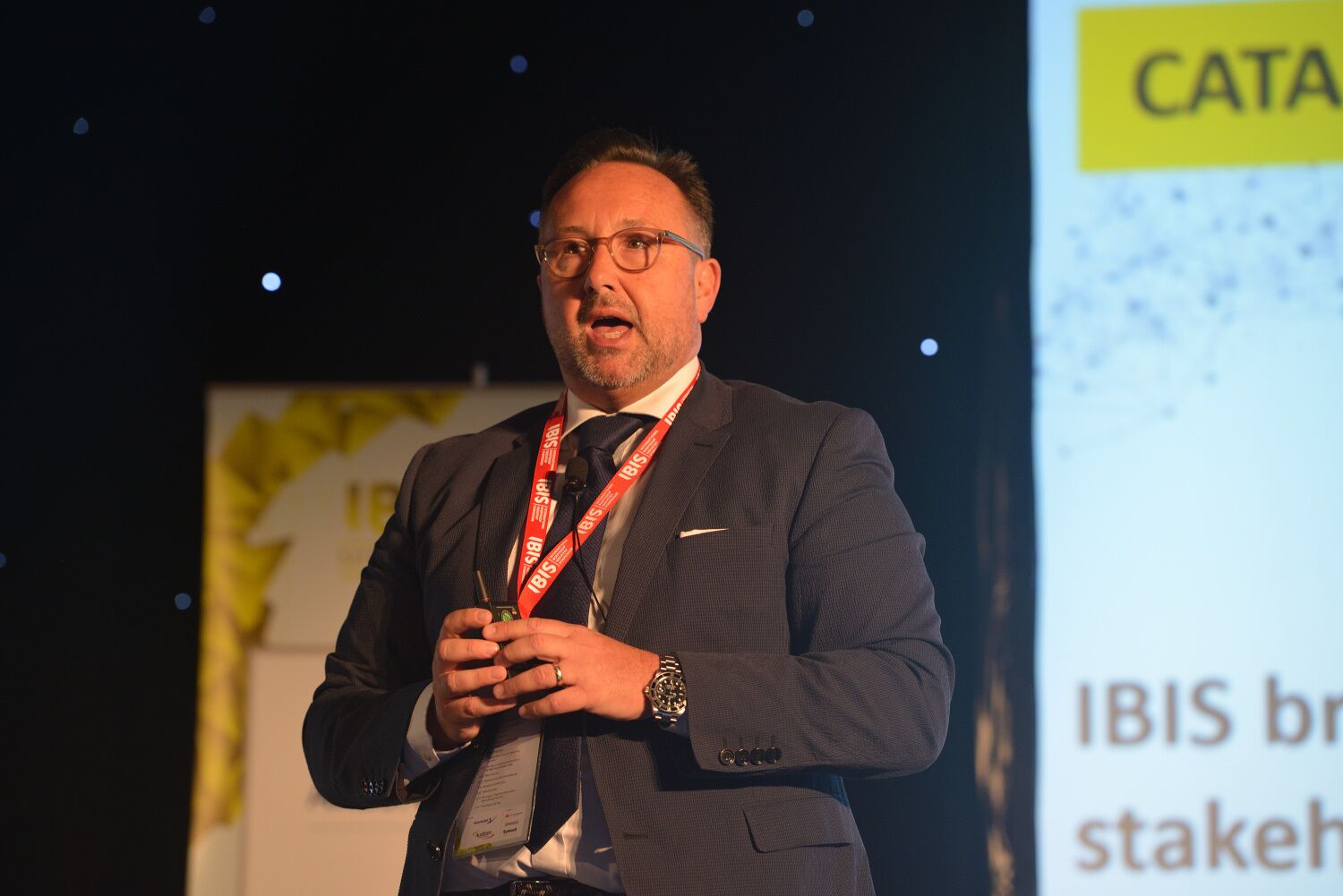 Jason Moseley, IBIS CEO, said, 'At IBIS our goal is bringing local stakeholders together to be a catalyst for change, to make the market a stronger and better place for everyone. 2017 has been a period of change and challenge. Car sales have reduced by 38%, and as a result we've seen a general reduction of work of about 26%. We've also seen vehicles becoming more reliable, so a greater focus on collision repair, and an average increase of 15% in motor premiums. So it's a real melting pot.'

But while the area, and the UAE in particular, is a leader in autonomous development, it is also lagging behind other markets in terms of safety.
Keynote speaker Thomas Edelmann, founder and managing director of RoadSafetyUAE, explained that his organisation was set up with the sole purpose of saving lives on the road, and that it was working with governments and industries to educate drivers.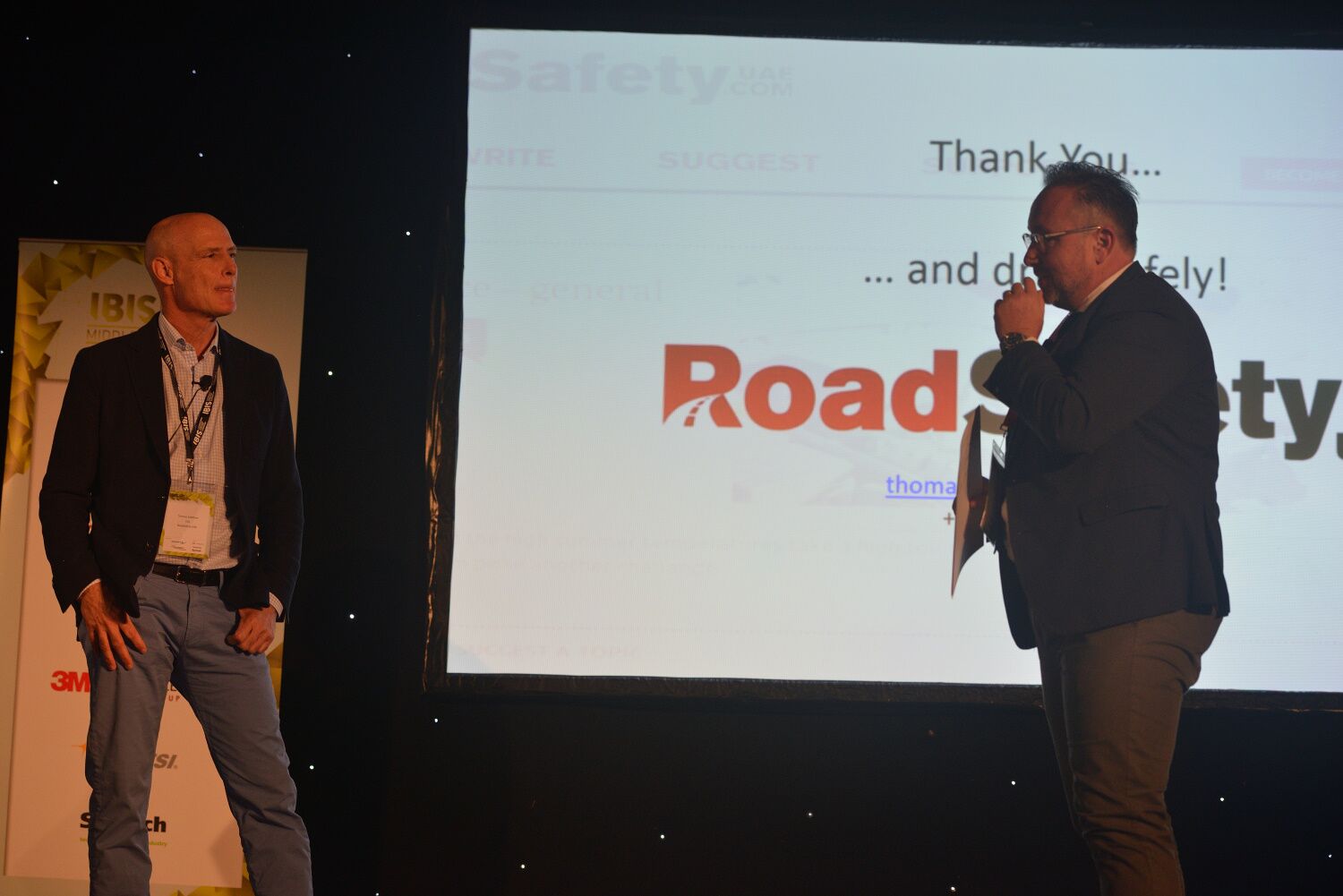 He pointed out that road fatalities was the number one cause of death among children under the age of 15 in the UAE, yet most of accidents were a direct result of driving habits, such as lane swerving, speeding, using a handset behind the wheel, and not wearing a seatbelt.
He said, 'We want to change behaviour, to work with people to help them understand how their habits need the change.'
Meanwhile, Eric Devos, president and CEO of GiPA Group, explained how the urbanisation of the global population is creating a demand for new transport solutions within cities, and that these solutions are increasingly being provided by non-traditional automotive companies. He warned that not only will fewer people be driving in the future, but those who do will drive less frequently, creating a substantial challenge for the aftermarket.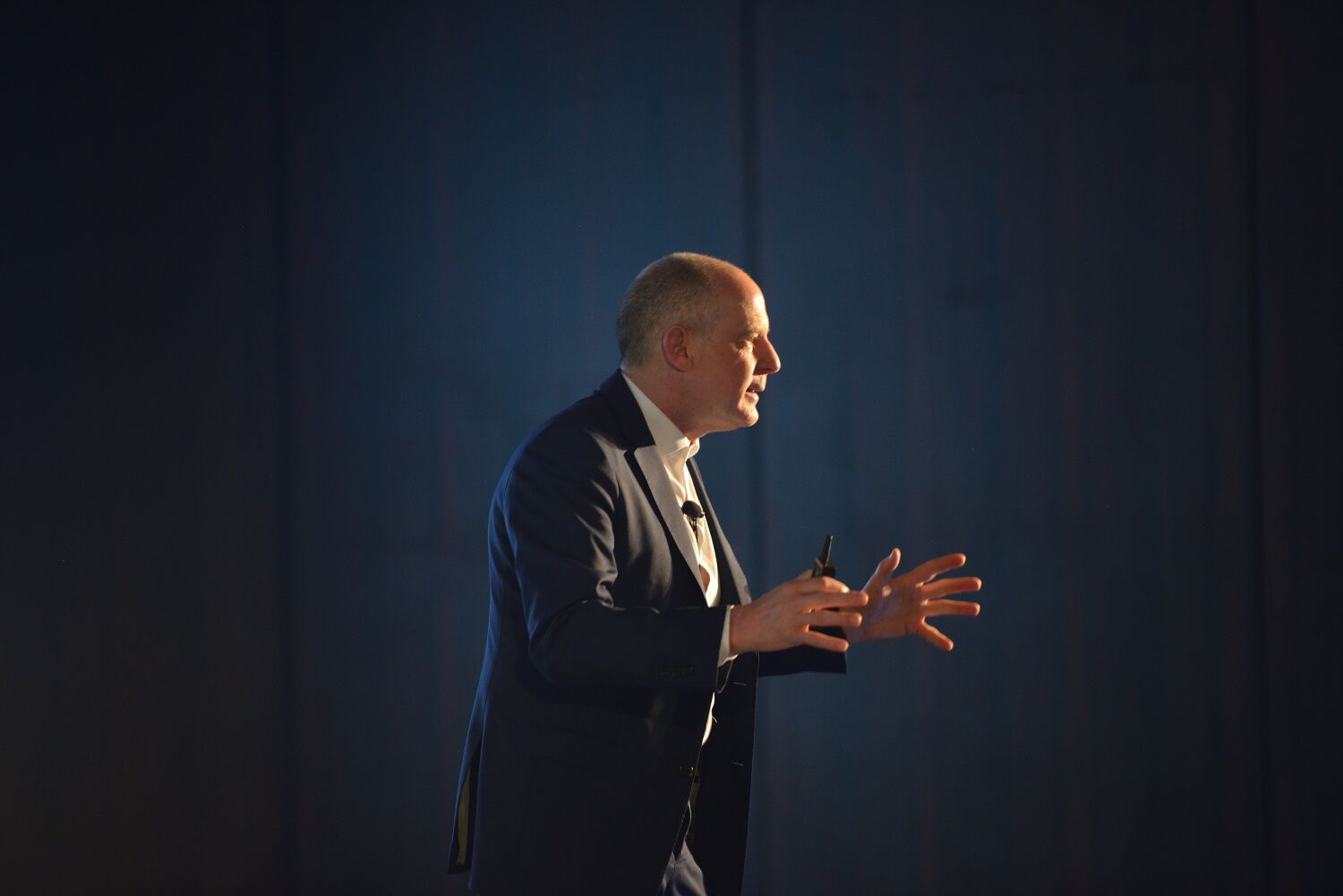 A panel of experts then discussed the challenge of finding a solution that works for repairers, manufacturers and insurers, with Thomas Faerber, general manager, project and logistics, Al Nabooda Automobiles, Mark Hayes, group aftersales director, Audi Volkswagen Middle East, and Zia-Ul Jaweed, claims director, RSA, all agreeing that only greater dialogue would provide answers.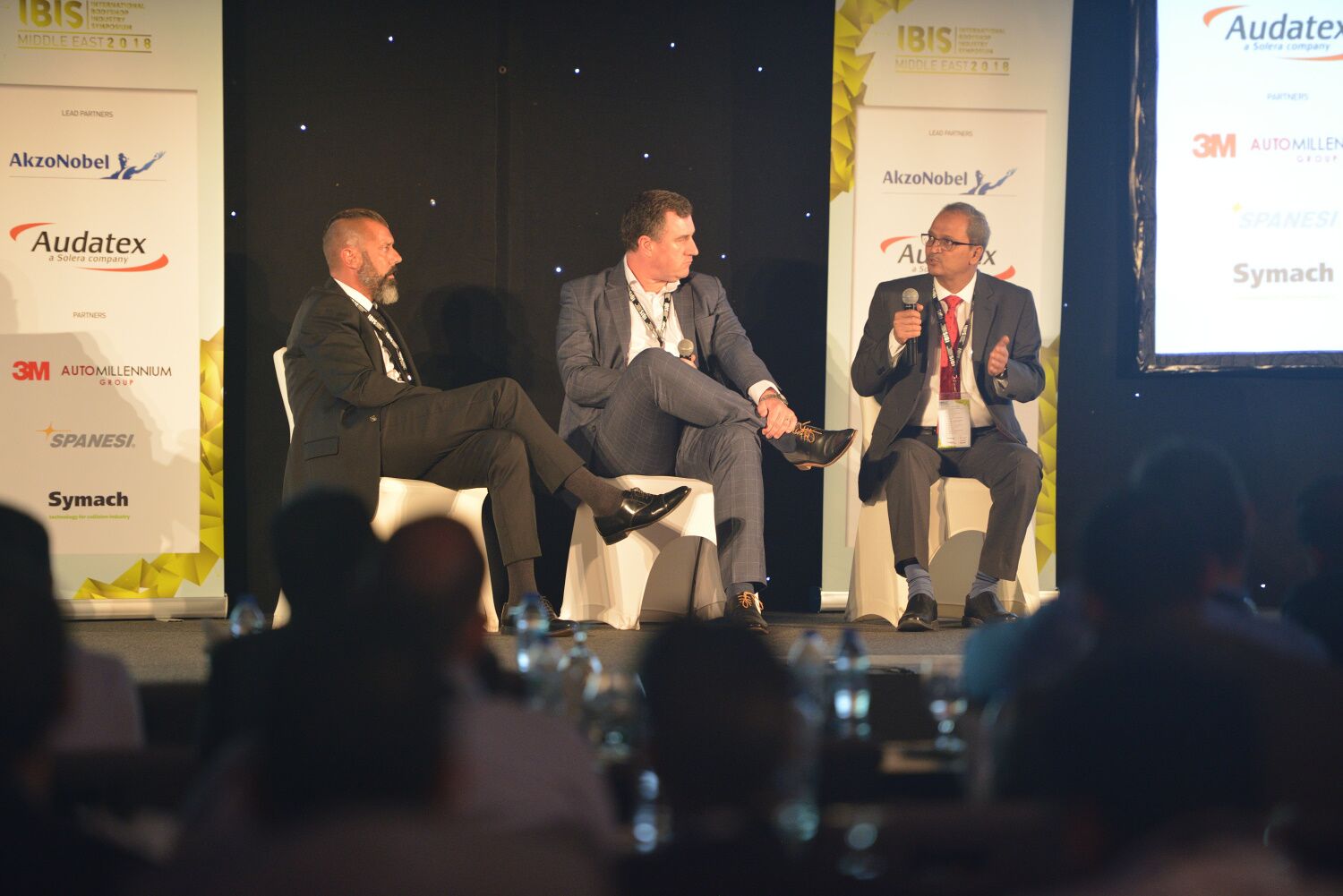 Thomas said, 'If I had a dream, I'd like to form a panel where we can have proper discussions and find proper solutions.'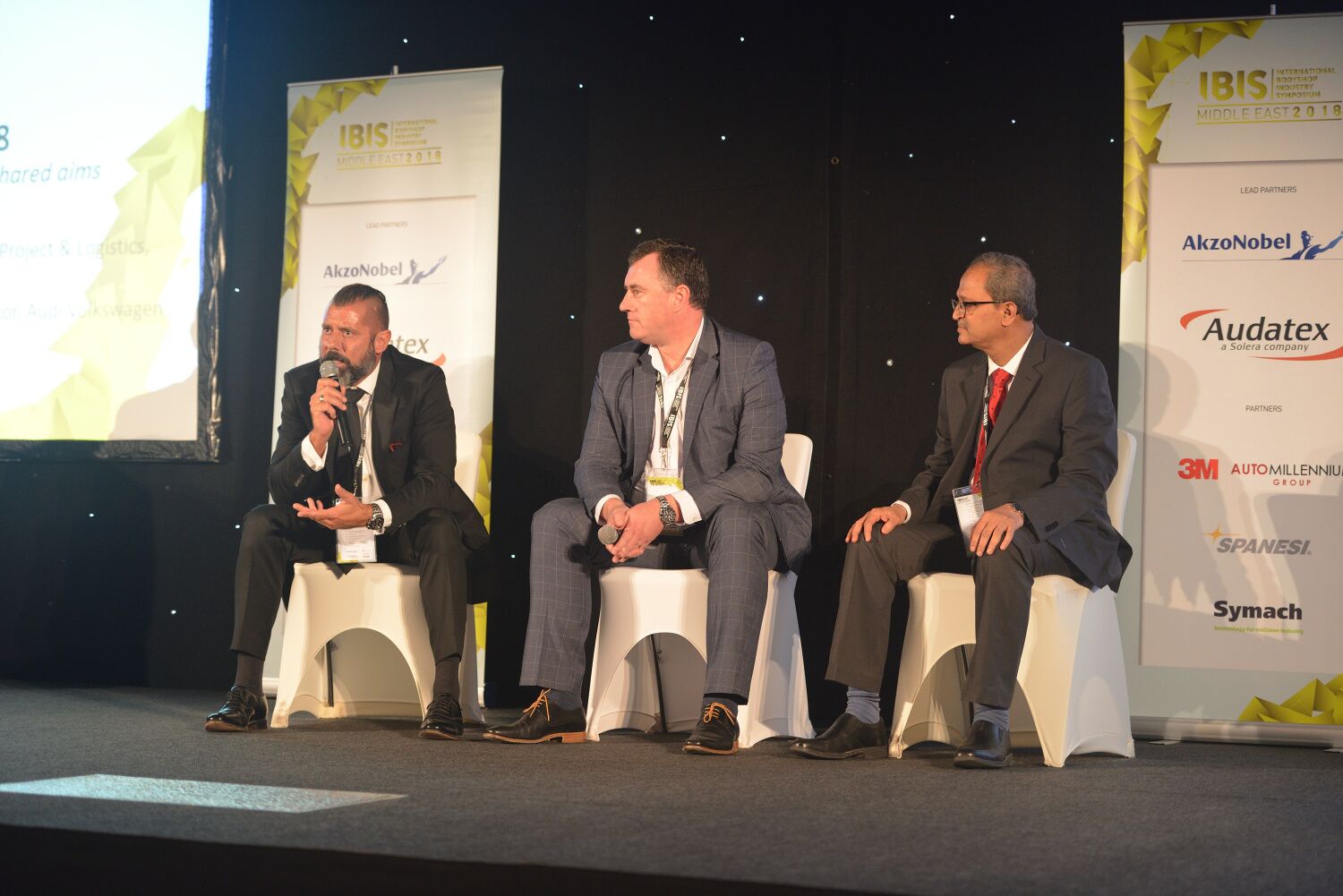 Delegates at IBIS also heard from Hani Dahhan, who explained how Saudi Arabian governmental body Taqeem is in the process of establishing an official standard of repair in the kingdom, and Laurent Decelle, director of networks and partnerships for Covea Insurance and president of research organisation CESVI France, who discussed the benefits of technology within claims.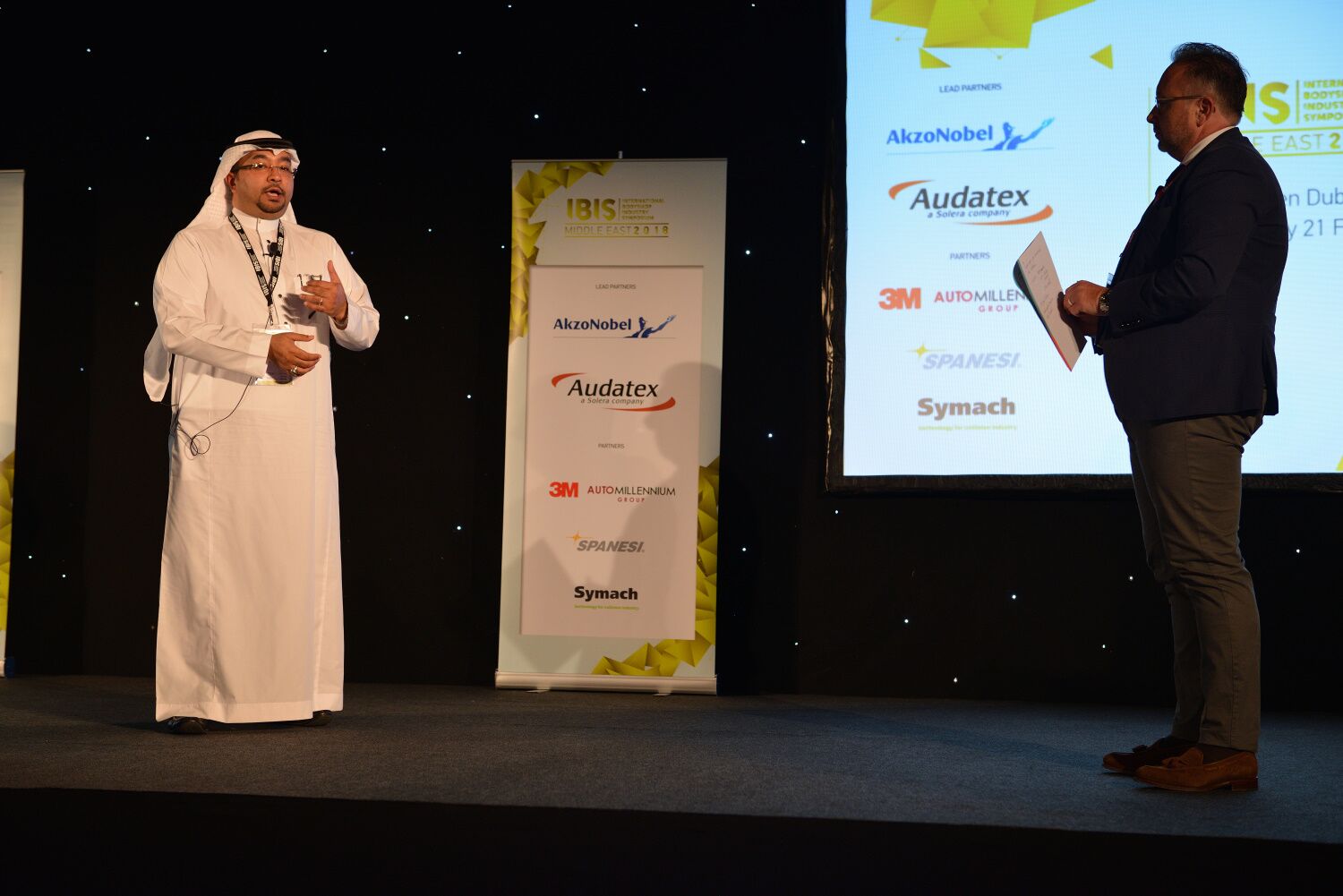 He discussed Covea's automatic bodyshop estimation solution, Covisioto, which allows the customer to follow the journey of their repair all day, every day. Apart from quicker and cheaper repairs, he said that the visibility it provides customers meets an increasing need.
Laurent said, 'The customer wants instant gratification and it wants us to be available 24/7. We're in an information age. They want communication at a higher level. There has been a shift in customer relations, and this is one way to deliver the wow effect.'
Meanwhile, Caroline Newns of Caroline Newns Consulting offered insights into what a business needed from its leaders in order to thrive in such a fast-moving sector. She highlighted the very specific challenges faced in the Middle East, where the workforce at all levels is often transient.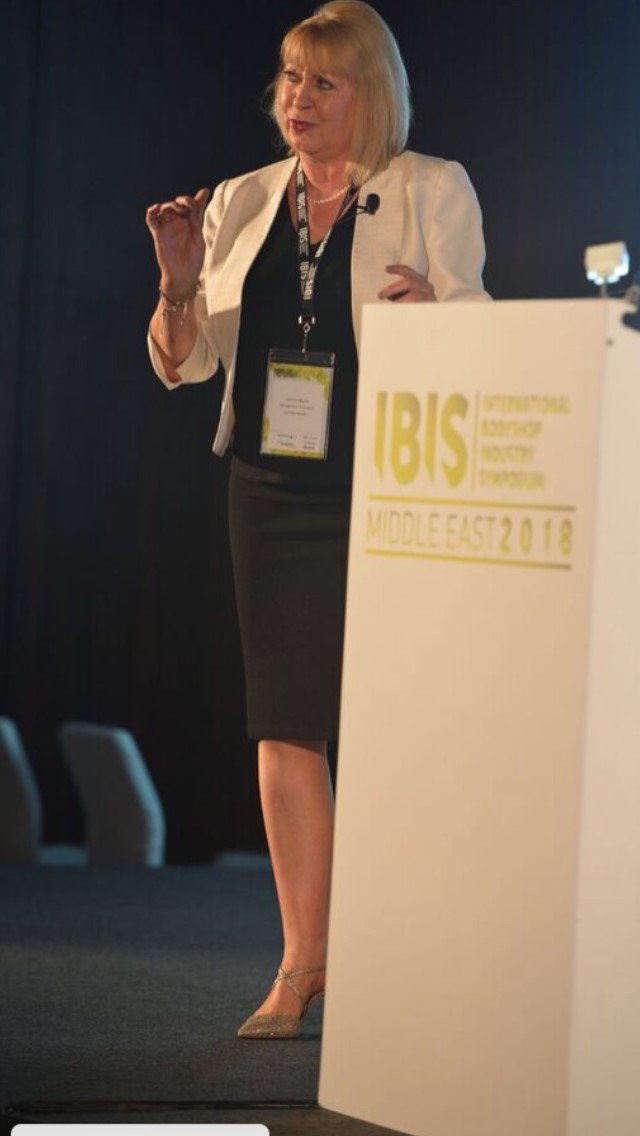 She urged senior executive parachuted into companies for a few years to enhance their own careers to take a longer-term view and ensure that they left a legacy of internal development behind them. Caroline said that they should adopt a collaborative rather than coercive style of management to get the best out of the people around them.
She said, 'We think because the technical workforce is largely transient we should adopt a 'command and control' style of management. I don't know a single technician who doesn't want to be valued, engaged and express a view on how processes and efficiencies can be improved.'
But despite the challenges, IBIS ME 2018 suggested there is plenty to be optimistic about going forward. A final panel session involving Ben Barber, managing director, GCC, Audatex FZ LLC, Andrew Harman, Mega Bodyshop site manager, Zubair Automotive Group LLC, and Graham Threlfall, development director, IBIS, discussed the issues surrounding estimates, which are often the catalyst for disharmony within the sector.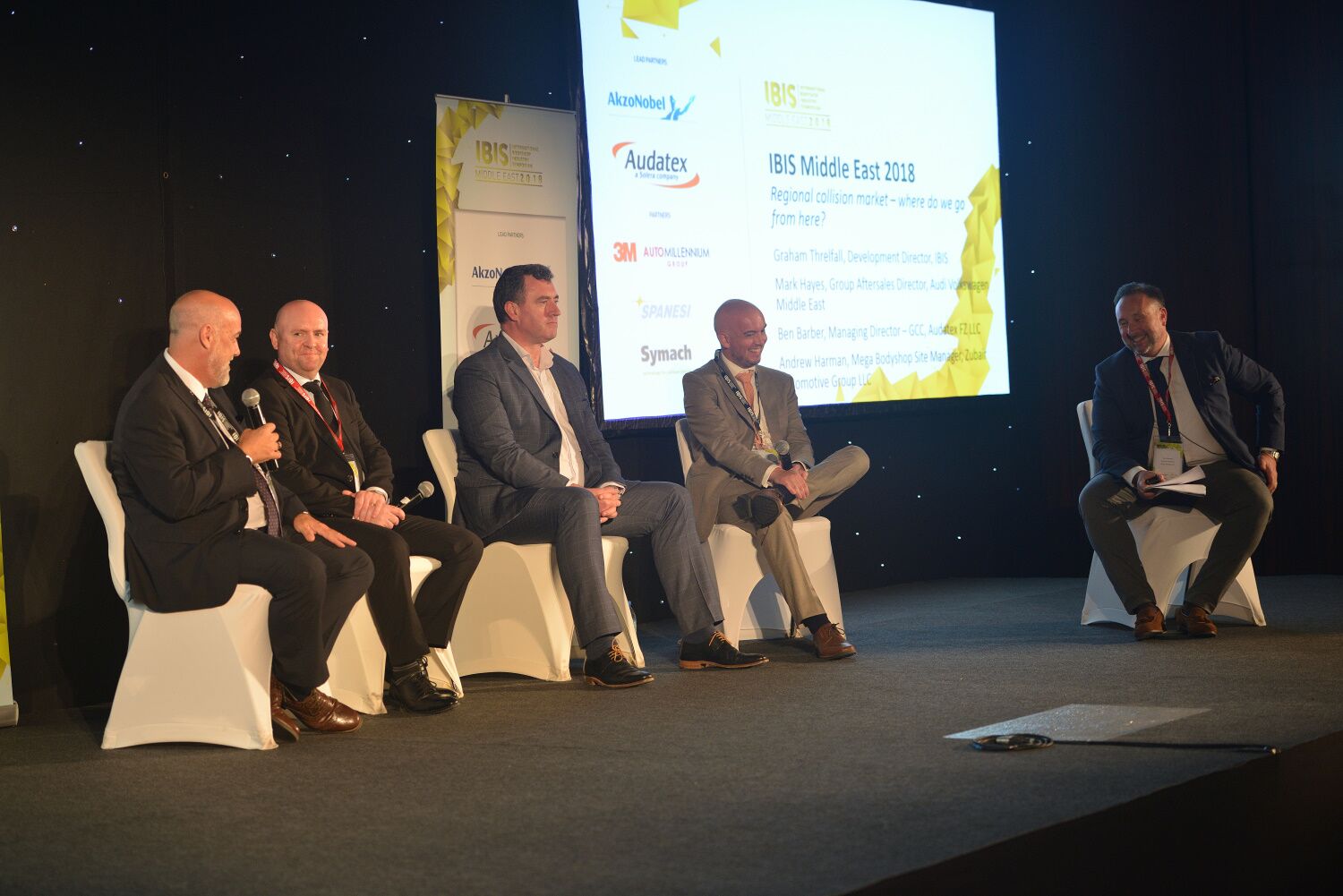 One delegate suggested that the surveyors sent from insurers are little more than accountants who have no idea of what technology is built into cars now, but Andrew said there is a way forward, 'We have a team of experts who educate the estimators from the three main insurers who come to us. It's taken some time, but we don't have a problem with that now. Generally, they accept that if we tell them this is the job, they will accept that. We are totally transparent and have a great reputation in Oman.'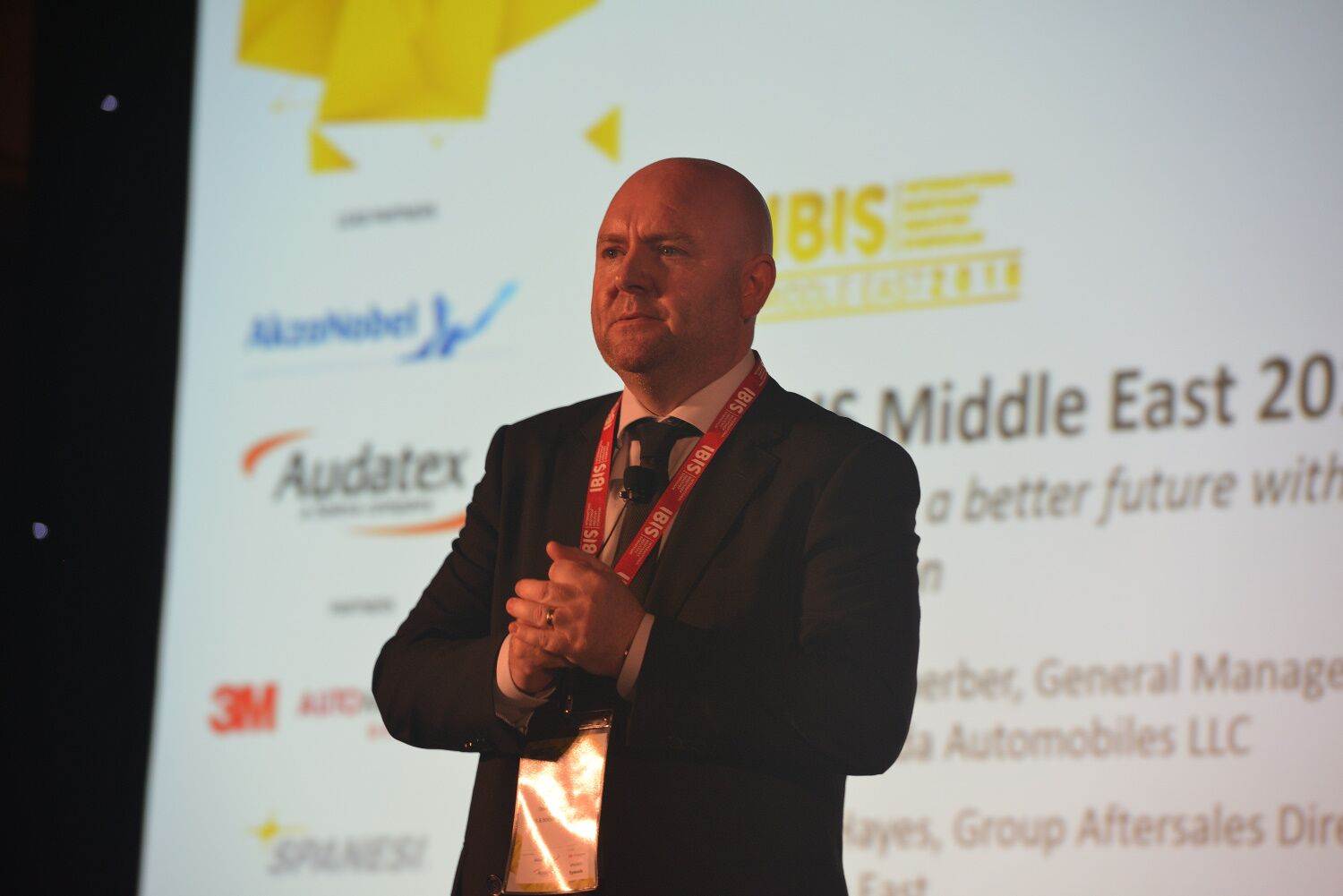 Graham suggested manufacturers take a more prominent role in educating surveyors.
Another topic of conversation was the supply of unsafe parts, with Ben admitting that, 'At the moment, for anything that's repaired outside of agencies it's an open book on where you get your parts. So it's down to government regulation to ensure the safety and standard of parts used in repairs.'
It's clear there are many live issues within the aftermarket sector in the Middle East, and a wide range of views on how best to overcome them. However, only though dialogue, facilitated by events such as IBIS ME, can a solution that works for all be found.
Jason concluded, 'We've had a wide, diverse range of speakers from all over the globe, and I've seen more interaction today than ever before, which is really positive. I think there is an awful lot more still to do, but I think we are heading in the right direction.'