Andrew Rose of OnStar Insurance joins IBIS USA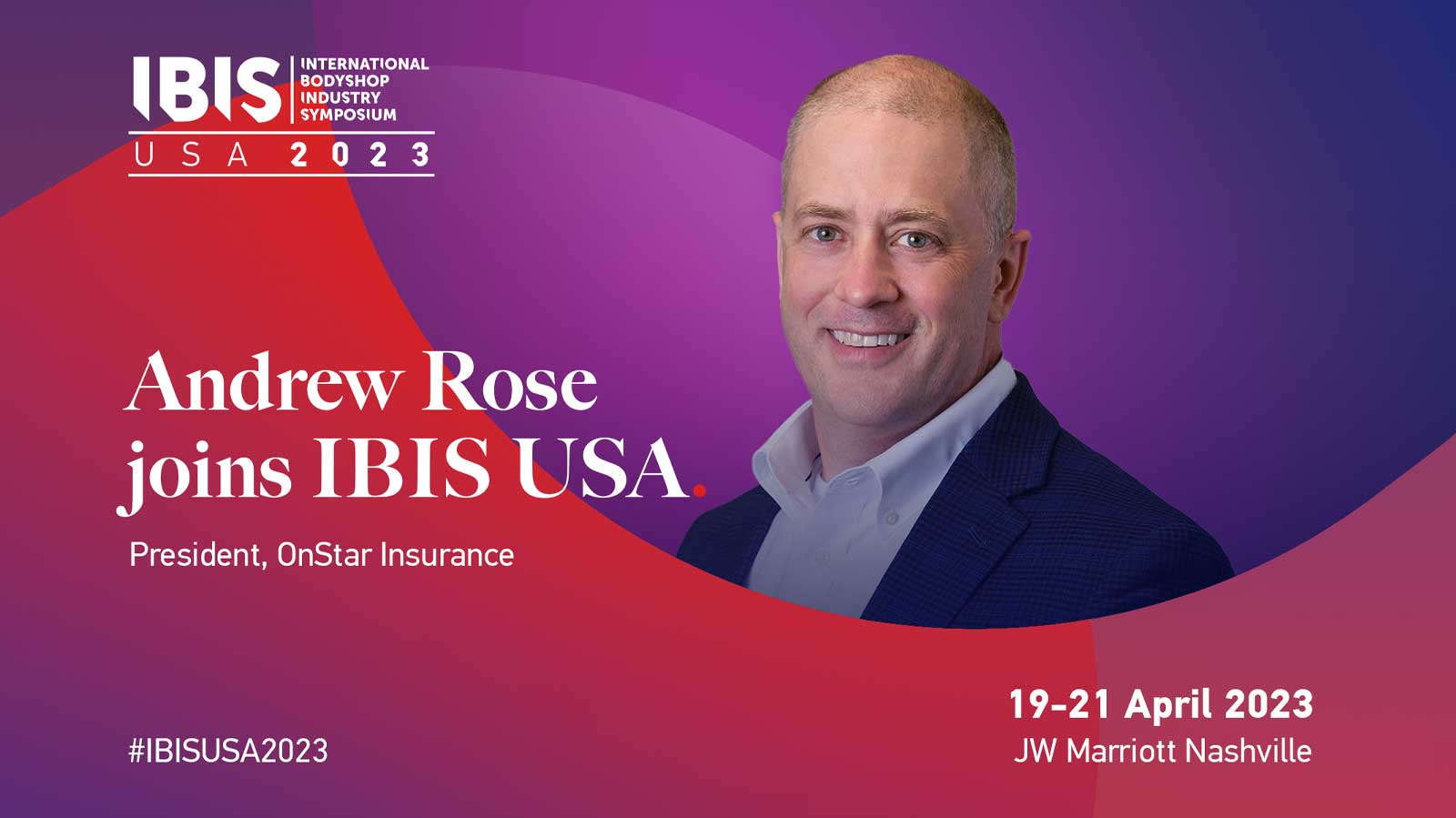 March 20, 2023
Posted by:

Salih Tahir

Categories:

IBIS News, Press Releases
The International Bodyshop Industry Symposium (IBIS) is delighted to welcome OnStar Insurance to the stage at IBIS USA 2023. Taking place on 19-21 April at JW Marriott Nashville, IBIS USA promises unparalleled networking opportunities and interactive high-level debates featuring top minds and industry leaders. Find out more about this event at https://ibisworldwide.com/ibis-usa-2023/.
Opening IBIS USA, Andrew Rose, President, OnStar Insurance, will update delegates on how telematics data is changing the insurance landscape, how the insurance industry has changed and what the future of insurance will look like. Following his opening keynote, Mr Rose will then be interviewed by IBIS board member and ambassador Sean Carey, when they will discuss the OnStar services brand. For more information on the event agenda, please visit https://ibisworldwide.com/ibis-usa-2023/agenda/.
Mr Rose is the President of OnStar Insurance, a subsidiary of GM Financial and General Motors. He is a passionate insurance innovator and well-known thought leader in the insurtech space, with more than 20 years of auto insurance and finance experience. Prior to joining the GM enterprise, he began his career at Progressive Insurance before transitioning to a senior leadership role at Bank of America. He later served as founder and CEO of Elephant Insurance and most recently sat as CEO of Compare.com.
About OnStar Insurance's involvement in IBIS USA, IBIS CEO Jason Moseley said: "We are over the moon to have someone of Andrew's pedigree to open our 2023 event. Any leader in the automotive insurance and collision sector will want to hear first-hand from Andrew, his thoughts and know-how as to the current and future market landscape and its interrelationship with digital technology – a true IBIS first and one we are passionate about bringing to the IBIS USA stage."
Mr Rose said: "I'm excited for the opportunity to share more about our efforts to transform the auto insurance experience. By combining forces with General Motors and leveraging our industry-leading expertise in vehicle technology and data, we're thrilled to offer innovative and cutting-edge solutions to our customers. I look forward to providing insight on some of these solutions and exchanging thoughts and ideas with fellow industry leaders at IBIS USA 2023."
As the only global provider of automotive collision repair conferences, IBIS will bring its knowledge and expertise from across five continents to the North American and Canadian markets. Under the 2023 theme of "Sustainable Strategies for Success", IBIS will continue to look at current industry issues and seek answers to the key questions affecting the market.
Visit www.ibisworldwide.com or subscribe to the @IBISworldwide LinkedIn and Twitter feeds to stay up to date about all IBIS conferences.
If you are interested in attending IBIS USA 2023 or becoming one of the IBIS USA partners, please contact IBIS head of sales Suzie Scott at [email protected].
Please contact Emily Miles at [email protected] for all other event-related enquiries.
---
Notes for editors
Since the first IBIS conference in 2001, the International Bodyshop Industry Symposium (IBIS) has become firmly established as the leading global conference and networking provider for automotive collision repair industry leaders and influencers.
The inaugural conference was held at the Celtic Manor Resort in Wales and hosted 120 delegates from 12 countries. Since then, IBIS events have been held at venues on five continents, reaching more than a thousand influencers each year, with the Global Summit annually attracting more than 350 delegates from around 30 countries.
IBIS continues to spread its world-class conferencing in new territories and has recently visited markets across the globe including Ireland, USA, India, South Africa, China, Brazil, Mexico, the Middle East and Turkey.
---
For general press enquiries please contact:
Simon Wait, Head of Editorial, IBIS Worldwide and bodyshop magazine
t: 01296 642836   m: 07936 902142   e: [email protected]
For future partnership enquiries please contact:
Suzie Scott, Head of Sales, IBIS Worldwide and bodyshop magazine
m: 07545 068455   e: [email protected]