Bahrain Bodyshop Association convenes for the first time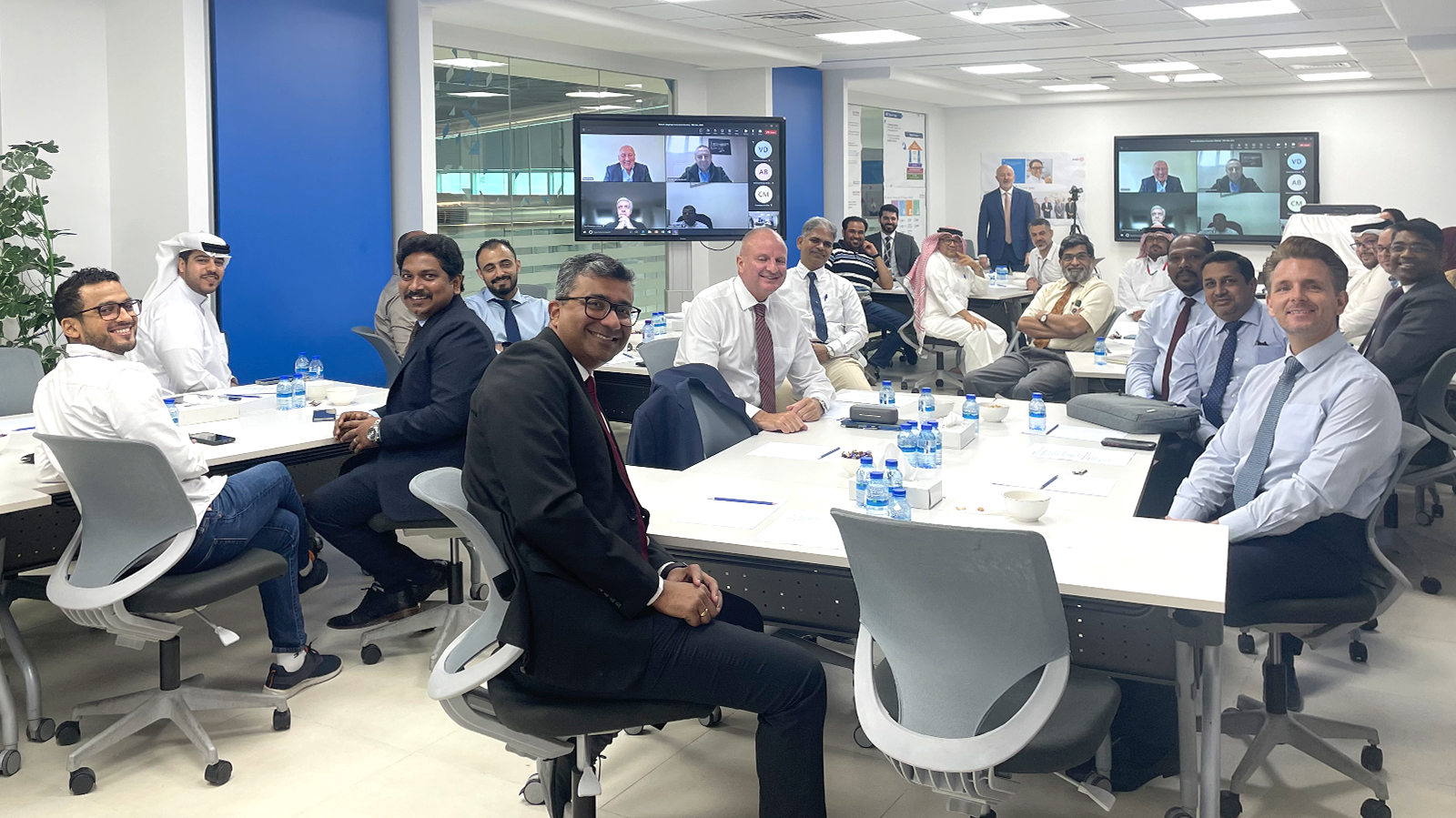 May 24, 2023
Posted by:

Salih Tahir

Categories:

IBIS News, Press Releases
IBIS Worldwide, a global leader in industry event organisation, is thrilled to announce a pioneering collaboration initiative, the Bahrain Bodyshop Association, an outcome of the constructive dialogue at the inaugural IBIS Bahrain National Forum last year. This joint endeavour, staunchly supported by both IBIS and the Bahrain Standards and Guidelines (BSG), marks a significant stride towards a unified and robust automotive repair industry.
The Kingdom of Bahrain stands on the brink of monumental change. A series of strategic dialogues are on the horizon, where Bahraini regulators will engage in discussions with consolidated representations of insurers, under the auspices of the Bahrain Insurance Association, and automotive body repair shops, facilitated through the newly-formed Bahrain Bodyshop Association. These forthcoming deliberations promise to hold substantial implications for safety, skill enhancement, industry standards, and sustainability in the industry. All the while, they embody a spirit of cooperation and concentrate on Bahrain's ambitious Vision 2030 – a fully nationalised collision repair industry.
We extend our warmest applause to the bold industry leaders who have taken this unprecedented step. Their determination has the capacity to elevate the entire automotive repair industry and provide superior service to the people of Bahrain. It is with overwhelming pride that we at IBIS and BSG pledge our unwavering support to this extraordinary journey.
Bahrain, you continue to shine as a beacon of innovation, inspiring others to dare and dream.
Stay tuned – together, we are redefining the future of our industry!
---
About IBIS Worldwide
Since the first IBIS conference in 2001, the International Bodyshop Industry Symposium (IBIS) has become firmly established as the leading global conference and networking provider for automotive collision repair industry leaders and influencers.
The inaugural conference was held at the Celtic Manor Resort in Wales and hosted 120 delegates from 12 countries. Since then, IBIS events have been held at venues on five continents, reaching more than a thousand influencers each year, with the Global Summit annually attracting more than 350 delegates from around 30 countries.
IBIS continues to spread its world-class conferencing in new territories and has recently visited markets across the globe including Ireland, USA, India, South Africa, China, Brazil, Mexico, the Middle East and Turkey.
About the Bahrain Standards and Guidelines (BSG):
The Bahrain Standards and Guidelines (BSG) is a regulatory body committed to maintaining and elevating industry standards in Bahrain. Through the development of stringent guidelines and regulations, BSG ensures the quality, safety, and sustainability of the services provided within the Kingdom.
About the Bahrain Insurance Association:
The Bahrain Insurance Association is a professional body that represents the interests of the insurance sector in Bahrain. It serves as a unified voice, engaging with regulators, stakeholders, and the public to ensure the insurance industry's continuous growth and development.
---
For general press enquiries please contact:
Simon Wait, Head of Editorial, IBIS Worldwide and bodyshop magazine
t: 01296 642836   m: 07936 902142   e: [email protected]
For future partnership enquiries please contact:
Suzie Scott, Head of Sales, IBIS Worldwide and bodyshop magazine
m: 07545 068455   e: [email protected]