Cythero, only at IBIS 2023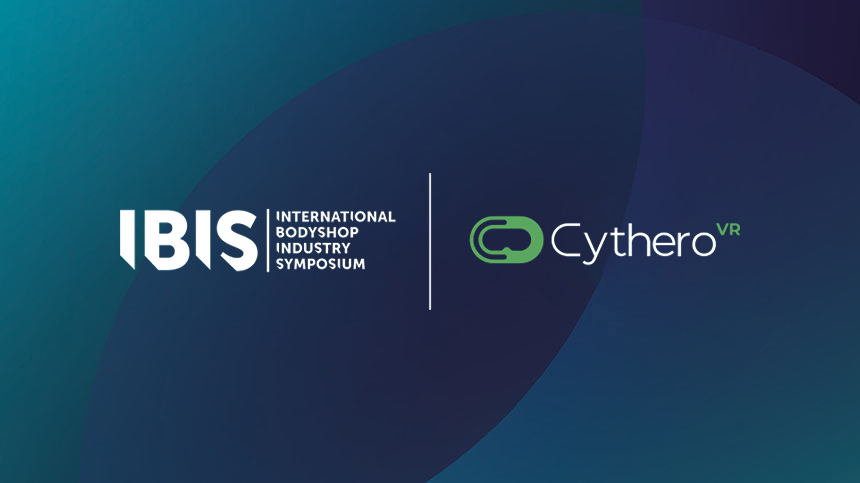 February 3, 2023
Posted by:

Salih Tahir

Categories:

IBIS News, Press Releases
IBIS – the International Bodyshop Industry Symposium – is proud to announce a first-of-its-kind collaboration with Cythero. The virtual reality solutions provider has committed to an exclusive partnership with IBIS 2023 to launch and showcase VR training and a recruitment solution for the automotive sector.
Cythero will be attending three major IBIS events, starting with IBIS Middle East on the 8th of February in Dubai, IBIS USA in Nashville on the 19-21 April, and finally the IBIS Global Summit 2023 taking place on the 28-30 June in Milan.
Attendees will have an exclusive "Only at IBIS" hands-on experience with several first-to-market VR standalone products being launched in the industry. These will include spray-painting, welding, and a VR recruitment and talent assessment application that will change how the industry recruits, grades, and performs cognitive assessment of new talent.
IBIS CEO Jason Moseley said: "IBIS has worked hard and taken steps to secure this exclusive deal with Cythero and 'Only at IBIS' to showcase new VR technology solutions.  Innovation is one of the key aspects of attracting and retaining talent in our sector. This is something that's been front and centre of the IBIS mission over the past three years. These solutions will assist our partners, members, and the industry in better understanding and adopting such technologies.
"We have listened and taken action to assist the industry with current pain points such as the skill and trainer shortage to see how the use of virtual reality can speed up the development of new technicians and attract new talent. I look forward to working with the Cythero team to help bridge the gap with this new technology via the IBIS platform."
As the use of VR expands across many sectors, demand for these applications in training is increasing with various OEMs, training bodies, and global companies adopting new technologies to assist in early learning for skills such as spray painting, welding, and ability assessments. IBIS is proud to be able to offer such exclusive experiences to the industry.
Cythero CEO Nikola Rendevski said: "Cythero is at the forefront of immersive technologies. We provide industry-specific virtual reality solutions that are changing the way people learn, train, and engage. I am excited by the opportunity to work with IBIS exclusively in the collision and automotive repair sector to create virtual software and simulation products."
From early learning apps for schoolchildren to providing the elderly with new opportunities to engage in stimulating physical and cognitive activities, virtual reality offers the ability to transform any space into a virtual environment of your choice. This technology will play a key role in the training and skill assessment of future technicians.
Visit www.ibisworldwide.com or subscribe to the IBIS Worldwide LinkedIn and Twitter feeds (@IBISworldwide) to stay up to date about all IBIS conferences.
If you are interested in attending or sponsoring an IBIS event, please contact IBIS Head of Sales Suzie Scott at [email protected].
---
Notes for editors
Since the first IBIS conference in 2001, the International Bodyshop Industry Symposium (IBIS) has become firmly established as the leading global conference and networking provider for automotive collision repair industry leaders and influencers.
The inaugural conference was held at the Celtic Manor Resort in Wales and hosted 120 delegates from 12 countries. Since then, IBIS events have been held at venues on five continents, reaching more than a thousand influencers each year, with the Global Summit annually attracting more than 350 delegates from around 30 countries.
IBIS continues to spread its world-class conferencing in new territories and has recently visited markets across the globe including Ireland, USA, India, South Africa, China, Brazil, Mexico, the Middle East and Turkey.
---
For general press enquiries please contact:
Simon Wait, Head of Editorial, IBIS Worldwide and bodyshop magazine
t: 01296 642836   m: 07936 902142   e: [email protected]
For future partnership enquiries please contact:
Suzie Scott, Head of Sales, IBIS Worldwide and bodyshop magazine
m: 07545 068455   e: [email protected]