IBIS and Repairify confirm new multi‐year global partnership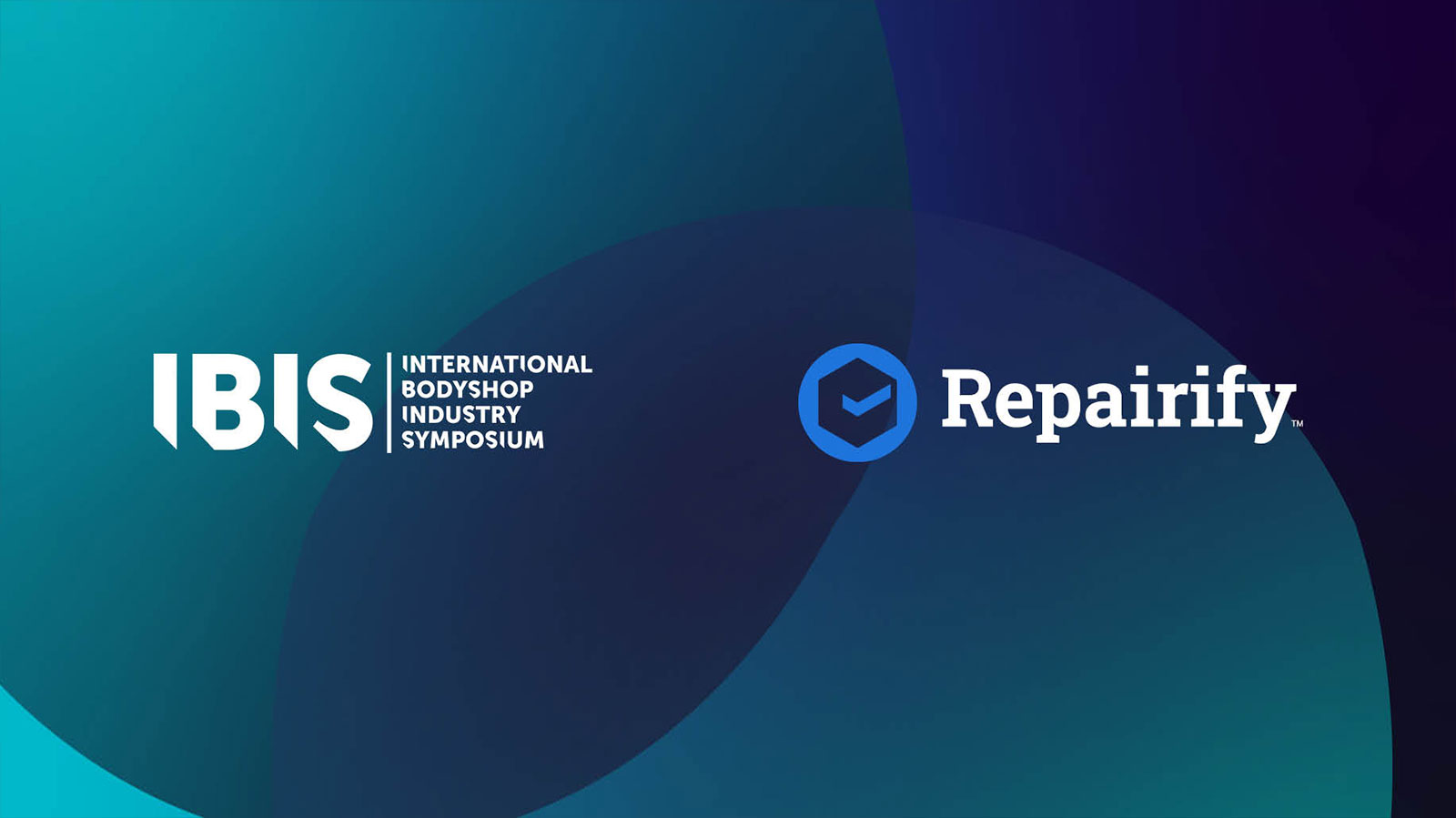 September 14, 2022
Posted by:

Salih Tahir

Categories:

IBIS News, Press Releases
International conference and networking provider IBIS (International Bodyshop Industry Symposium) is delighted to announce that Repairify Inc has confirmed its place as an IBIS Global Partner after committing to a new three‐year partnership.
Repairify will join a handful of exclusive global partners supporting the IBIS calendar of international events over the next three years, starting with IBIS Middle East on 7‐8 February 2023. The agreement also includes partnership of the annual awards programme of IBIS sister company bodyshop magazine, which recognises and celebrates the best and brightest of the UK collision repair industry.
Known globally for brands such as asTech, adasThink, AMT, ATG, BlueDriver, and Mobile Tech RX, Repairify provides the automotive repair industry with the information, tools and services needed to repair today's high‐tech vehicles. It's this background that perfectly positions Repairify as an IBIS Global Partner to help to promote the IBIS message of raising "Safety, Skills, and Standards" across the world through knowledge and information sharing and networking with the industry's top thought leaders.
IBIS CEO Jason Moseley said: "It is an absolute pleasure to welcome Repairify to our IBIS family. Their ethos and vision of innovation and information cascading to help the collision repair community reinstate motor vehicles safely and efficiently sits at the heart of our sector. In an ever‐challenging landscape of vehicle technological evolution it's so refreshing to see Repairify and IBIS united on the commitment to see the sector flourish."
Cris Hollingsworth, President at Repairify Global Holdings Inc, commented: "As a leader in intelligent automotive technology solutions, our objective is to align with global business partners that share our passion for embracing change driven by technological innovations to benefit the automotive industry. Through this new three‐year partnership, Repairify is committing to develop, support and reinforce IBIS' three strategic pillars of safety, skills and standards across the industry through the employment of world‐class automotive technologies."
IBIS continues its 2022 schedule of events with IBIS Turkiye on 20 October in Istanbul, and the new IBIS Bahrain National Forum on 23 November. More information on these events and the IBIS calendar for 2023 can be found at www.ibisworldwide.com.
---
About IBIS
Since its inception in 2001, the International Bodyshop Industry Symposium (IBIS) has become firmly established as the leading global conference and networking provider for collision industry leaders and influencers.
The inaugural conference was held at the Celtic Manor Resort Hotel in Wales in 2001 and hosted 120 delegates from 12 countries. Since then, IBIS events have been held at various venues around the world reaching more than 1,000 influencers each year with the Global Summit annually attracting more than 350 delegates from 30‐plus countries.
IBIS continues to spread its world‐class conferencing in new territories and has recently visited markets across the globe, including Ireland, USA, India, China, Brazil, Mexico, the Middle East and Turkey.
---
About Repairify, Inc
Repairify, Inc and its family of brands empower the automotive repair industry to master today's modern, data‐intensive vehicles. By providing revolutionary OEM tool and validated OEM‐ compatible technology, services, and intelligence, Repairify helps automotive professionals run better businesses through improved diagnostics, calibration, programming, and workflow.
Repairify's brands are committed to vehicle and driver safety by providing repairers with excellent service supported by the highest quality and precision tools, technology, and data.
Repairify, Inc is a portfolio company of Kinderhook Industries, LLC. The Repairify family includes asTech, adasThink, AutoMobile Technologies (AMT), Automotive Training Group (ATG), BlueDriver, FleetGenix, MobileTechRX, and One Guard Inspections. For more information, please visit repairify.com.