Trade Skills Pilot for Schools a Virtual Winner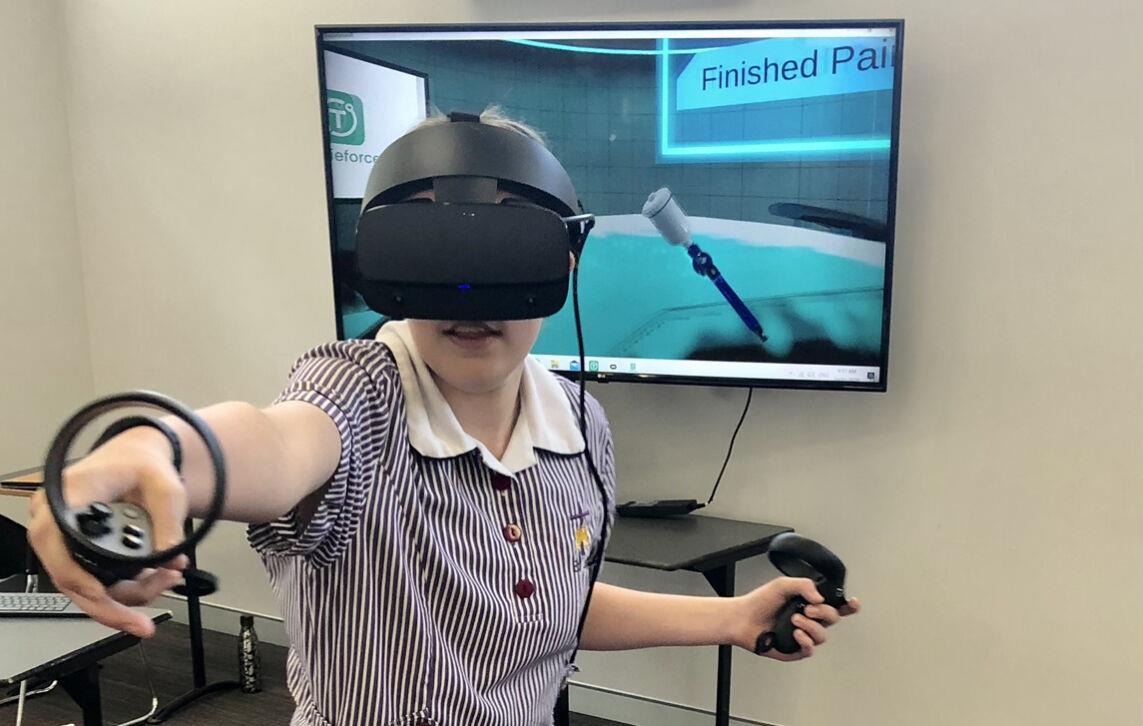 December 16, 2020
Posted by:

Louise Cooke

Category:

Industry News
Tradiebot has teamed up with the NSW Department of Education and key collision industry partners to launch Ready, Tradie Go!
A digital skills high school program designed to engage the next generation of automotive apprentices using the latest Virtual Reality technology and a mobile app developed by the Australian immersive technology company.
The initiative brings together industry stakeholders and global leaders such as 3M, Axalta, Australian collision repairer group Capital SMART of the AMA Group and the Australian Association of Progressive Repairers (AAPR). Together these stakeholders have collaborated to provide inquisitive students information on pathways from the classroom to an apprenticeship within the collision industry.
The pilot debuted in late November to huge interest with 56 students across 3 high schools on the NSW North Shore using 2 of Tradiebot's all new Tradieforce VR consoles, one sponsored by NSW Education the other by Axalta, enabling students to try automotive spray painting. They took turns painting a virtual car while competing against one another to paint the best car and achieve a high score.
The pilot shared promotional videos that showcased collision repair developments and a new look industry featuring the SMART collision facilities, state of the art Axalta training centers and a view into what the future holds for advancements in vehicle technology by 3M. This all works together to highlight potential careers in repairing or serving the vehicles of the future.
From the initial 56 participants, 38 students (31 boys and 7 girls) have signed up to attend the second stage of the program together with their parents and teachers. Here they will visit the 3M Innovation Centre in Sydney in early 2021 to try hand on collision-based skills.