IBIS Türkiye 2023: Elevating Collision Repair Excellence in Istanbul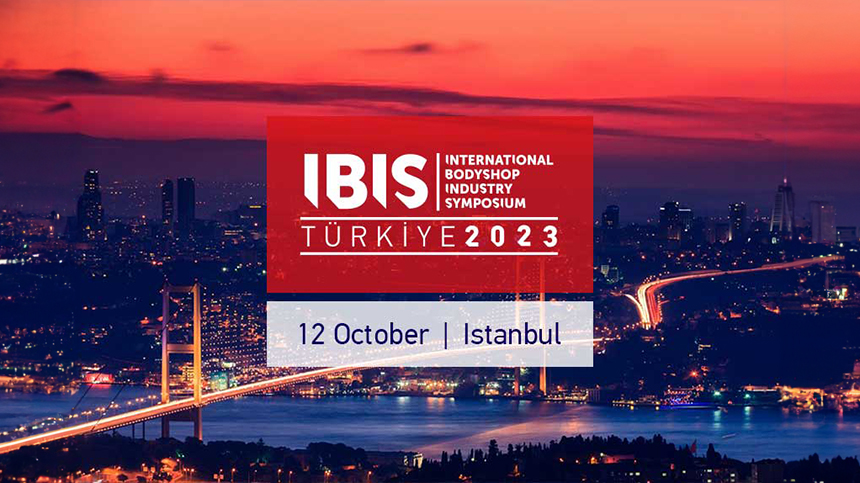 August 30, 2023
Posted by:

Salih Tahir

Category:

IBIS Newsletter
Anticipation is soaring as IBIS Türkiye makes its triumphant return to Istanbul on 12 October 2023, gracing the vibrant city with its transformative presence at the illustrious Marriot Hotel in Şişli.
Rising to new heights after an exhilarating journey at the Sheraton, this year's edition takes center stage at the contemporary and capacious Marriot hotel. Set against the backdrop of Şişli, this modern gem ensures not only ample seating comfort but also expansive spaces for exhibits, fostering deeper connections within its walls and across its surroundings.
Aligned with the overarching 2023 IBIS theme, 'Sustainable Strategies for Success', the event promises to be a hub of vibrant discussions and contemplative dialogues surrounding the dynamic Turkish automotive market. As industry dynamics evolve, IBIS Türkiye remains steadfast in its commitment to dissecting challenges and nurturing opportunities, all under one roof.
Distinguished keynote speakers and esteemed expert panellists are poised to enlighten attendees with profound insights and invaluable knowledge. Their expertise will equip participants with actionable takeaways, empowering them to instigate transformative change within their businesses. Amidst these enriching sessions, participants will also have the privilege of immersing themselves in the renowned world-class networking that is synonymous with IBIS events globally.
IBIS Türkiye 2023 is your gateway to innovation, collaboration, and excellence. Join us in sculpting the future of the Turkish automotive landscape.nTo all stakeholders within the Turkish collision repair industry, this is the unmissable event of the year. The IBIS community beckons you to join hands, share insights, and craft your own trajectories toward success.
Click here to register in English, or here to register in Turkish.
Stay at the forefront of event updates by visiting our official website and following us on LinkedIn and Twitter (@IBISworldwide).
For those interested in fostering partnerships with IBIS Türkiye, we invite you to connect with Suzie Scott, IBIS Head of Sales, at [email protected].
For all other inquiries related to IBIS Türkiye, kindly reach out to Emily Miles at [email protected].